ALEXANDER THE GREAT
Skopje, Macedonia / 2011
The Alexander the Great fountain was officially unveiled on the 8th of September 2011, on the 20th anniversary of the independence of the Republic of Macedonia. Thanks to the extraordinary aesthetic impact of its water features and light dance effects as well of its beautifully detailed sculptures, the Alexander the Great fountain has become a tourist attraction ever since the very moment it appeared on the square.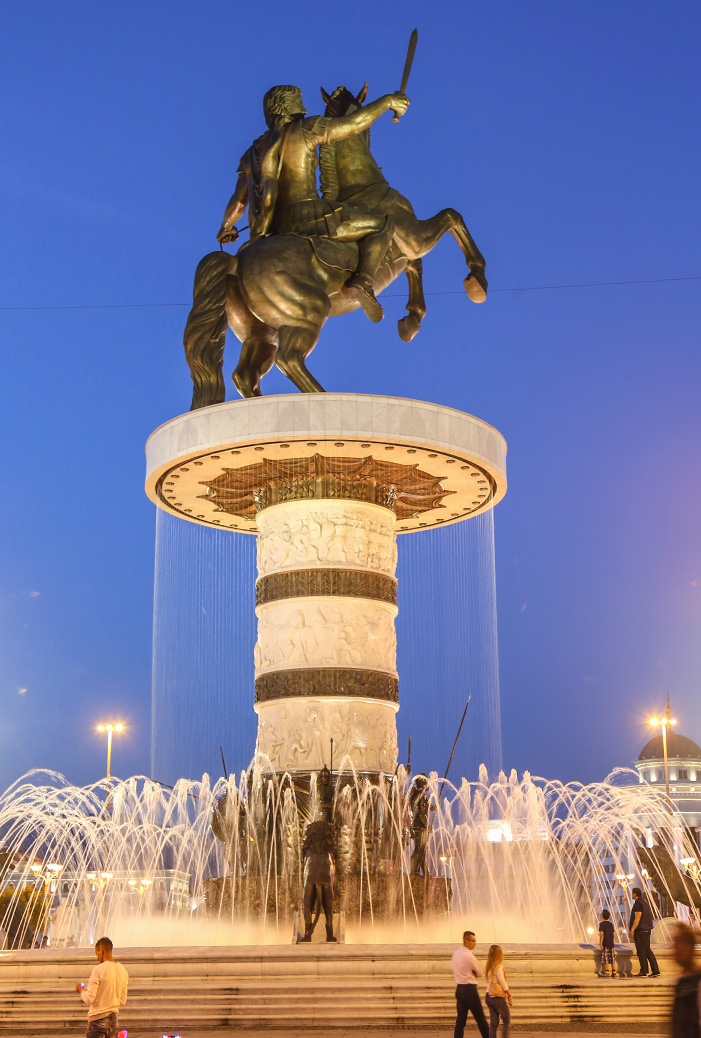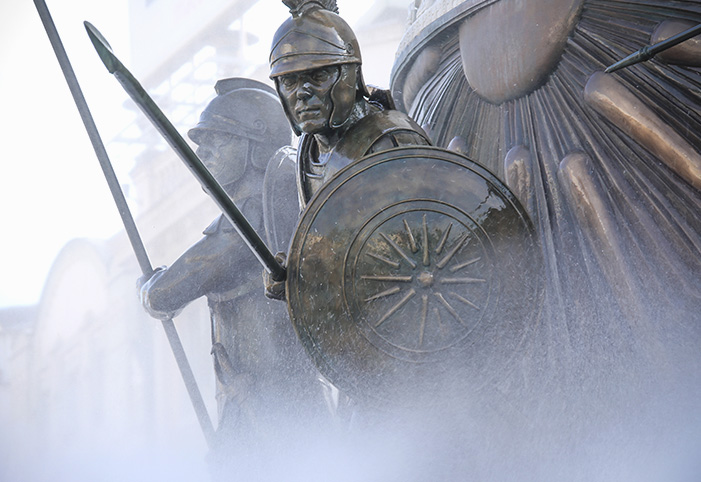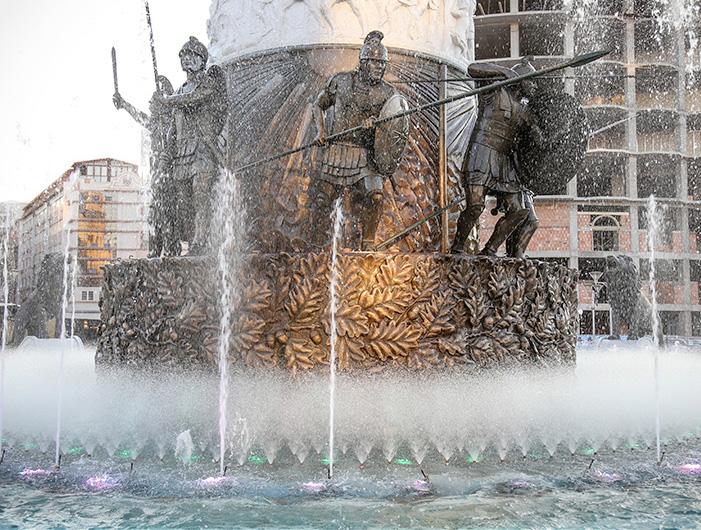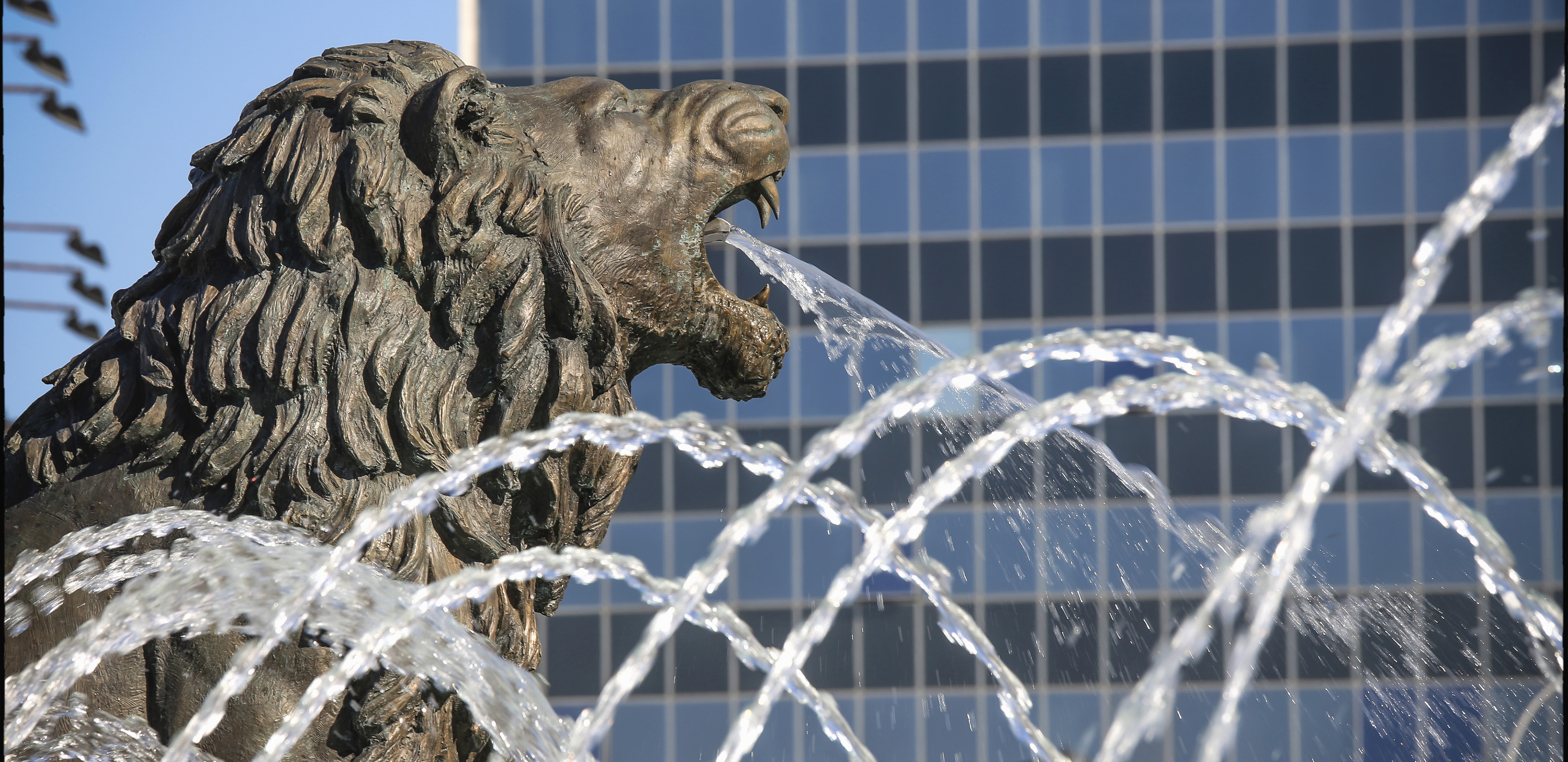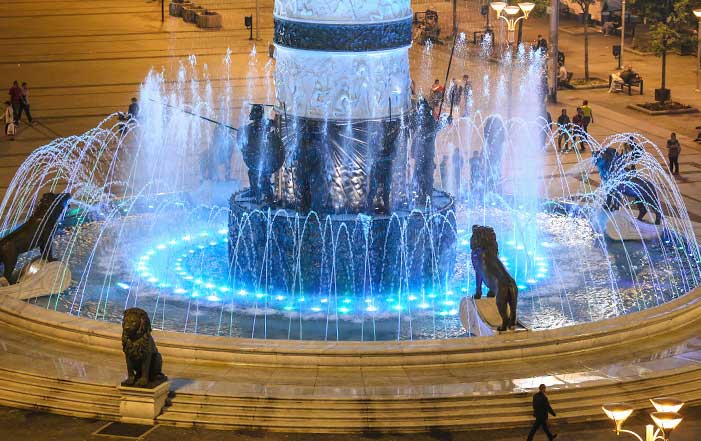 "
As part of the government project 'Skopje 2014', the fountain features the largest statue of Alexander the Great in the world. In fact, the equestrian bronze statue of the Macedonian king riding his horse Bucephalus is 14.5 m (47.6 ft) tall and weighs 48 tons.
The massive bronze rests on top of a 10 m (32.8 ft) tall cylindrical column pedestal which is a centerpiece of a large circular fountain. The complete structure rises 24.5 meters (80 feet) into the skyline and dominates the Skopje downtown square 'Macedonia'.
The column pedestal under the Alexander the Great bronze statue consists of three large marble sculpture reliefs depicting the victorious battles of the Macedonians against the Greeks and Persians.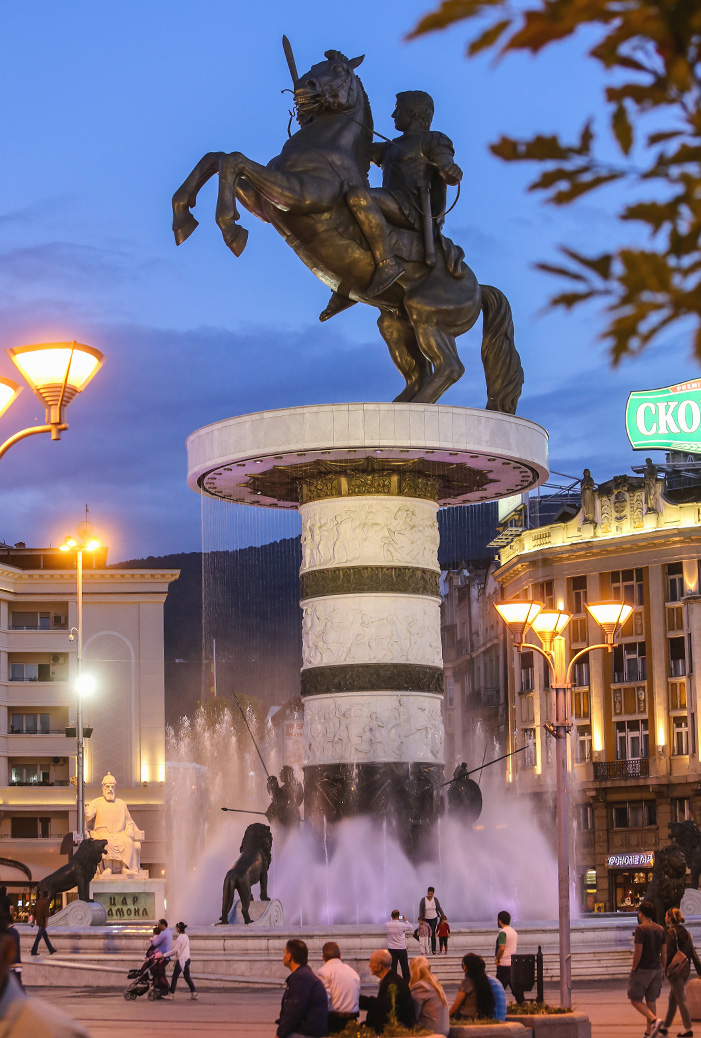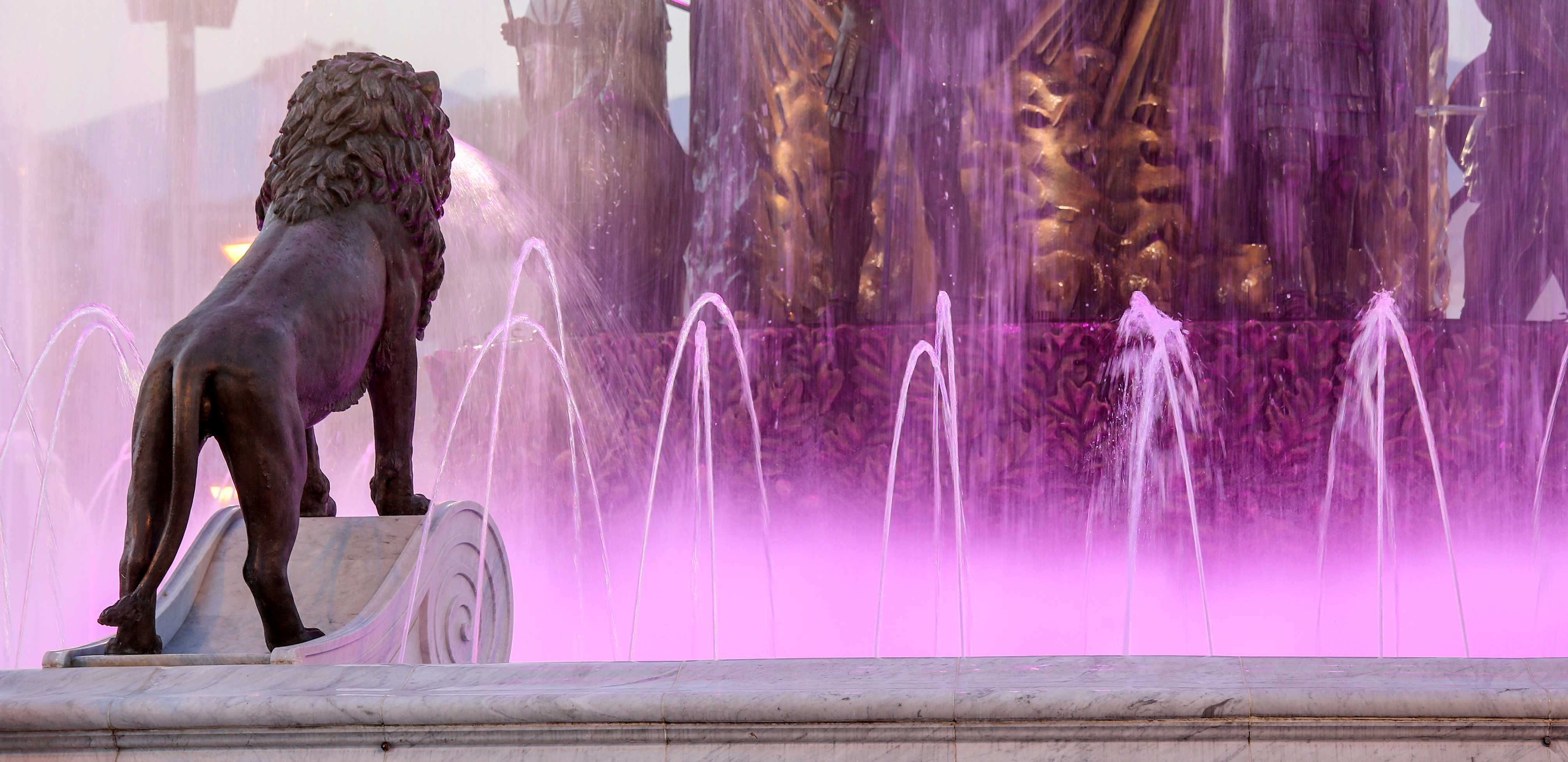 interested in visiting the location?