NUOVO POLO FIERA
Rho – Milan, Italy / 2005
In 2003 the city of Milan commissioned to Massimiliano Fuksas the design of a new trade show complex that could attract large-scale, world-class events and that could house exhibition halls, conference rooms, auditoriums, restaurants and cafes, meeting halls and office spaces for the Fiera Milano administration. An ambitious plan that led to the building of an impressive construction, with a 5-kilometre perimeter and a 1,000,000 m² built surface that rises on a 2,000,000 m² land surface.
Covering a total area of nearly 15.000 m², the reflecting pools interact with the surrounding architectural elements enhancing the shapes and adding life to the new amazing Milan Trade Fair.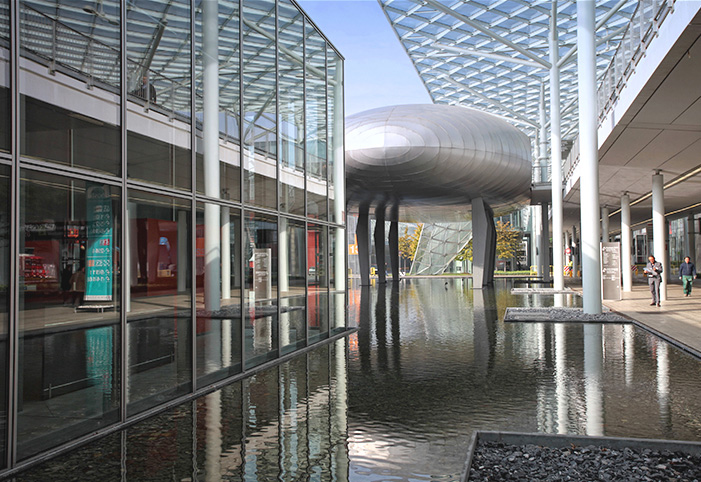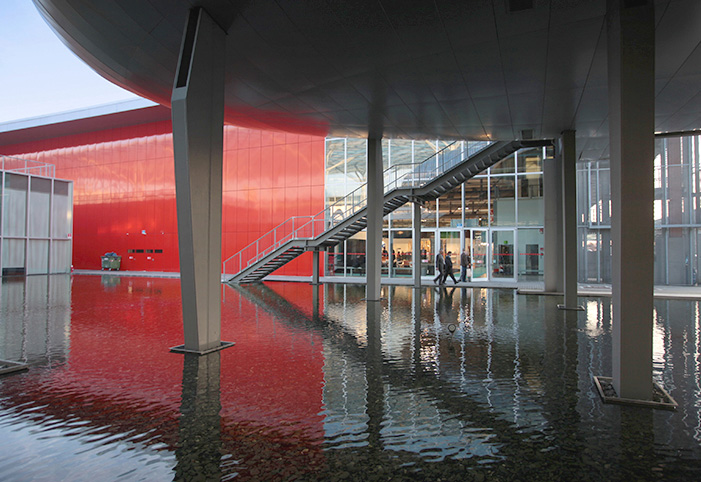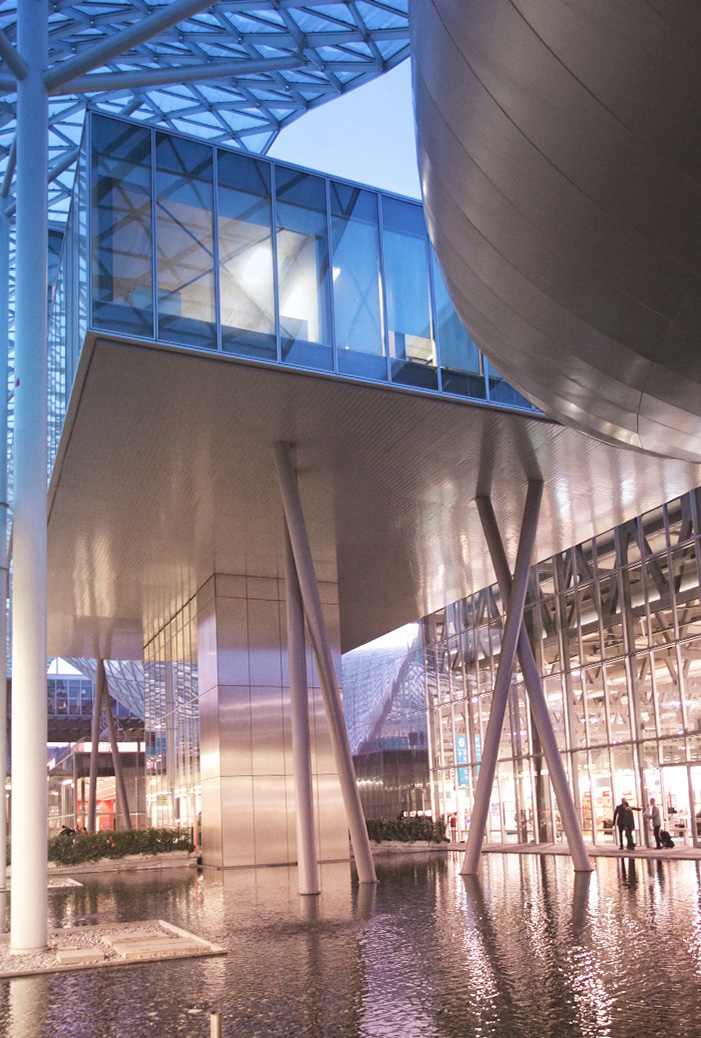 "
The placement of the buildings on the central axis is on different surfaces among water pools, green areas and epoxy resin floorings.
As background there are the big pavilion façades made of glass and mirror stainless steel. Above this space there is the big cover named "Veil". The flow of this veil is made of constant arithmetic variations that refer to natural landscape: "craters", "waves", "dunes", "hills". This spine (1,500 m in length and 32 m in width) is the symbol of the project: a "spinal column" that covers about 47,000 m².
[from architonic.com]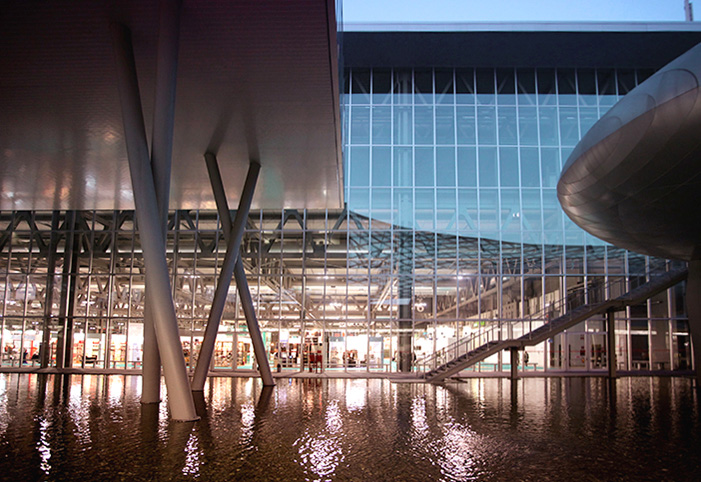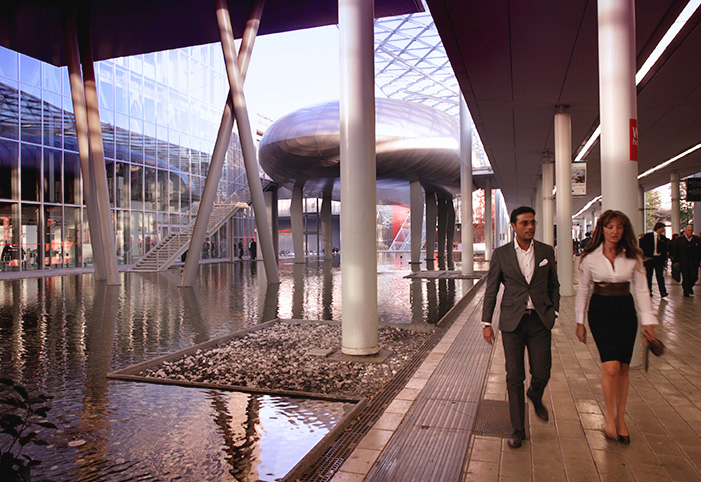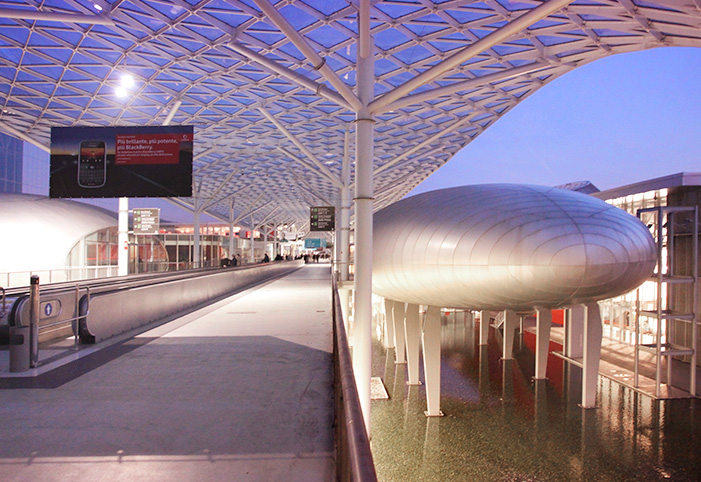 interested in visiting the location?