FONTANA DEL TRICOLORE
Reggio Emilia, Italy / 2008
The Theatres Squares in Reggio Emilia is a complex of squares and streets overlooked by the three main theatres of Reggio Emilia (the Municipal Theatre, the Ariosto Theatre and the Cavallerizza Theatre). The official names of the squares are Piazza Cavour and Piazza della Vittoria, with the San Rocco block, Via Spallanzani and Corso Cairoli. In 2008 the area in front of the Municipal Theatre, an historical building now entitled to Romolo Valli, was strongly enhanced through the design of a large multi-functional fountain.
When flooded, in particular, the fountain's 2 centimetres' deep basin animates the square becoming a wide water mirror where water jets can give life to multiple shapes. Especially in the evenings, the water features enchant the passers-by with their evocative dances and lights.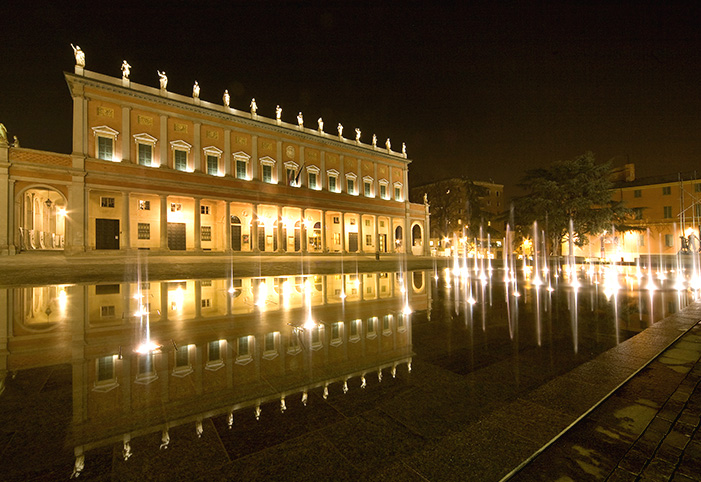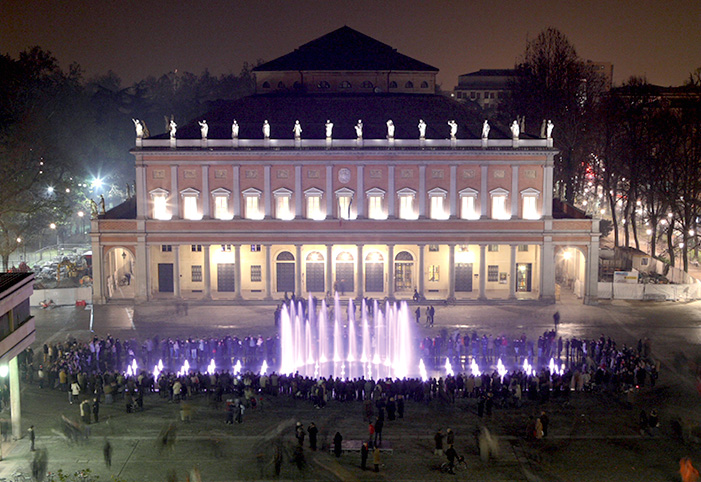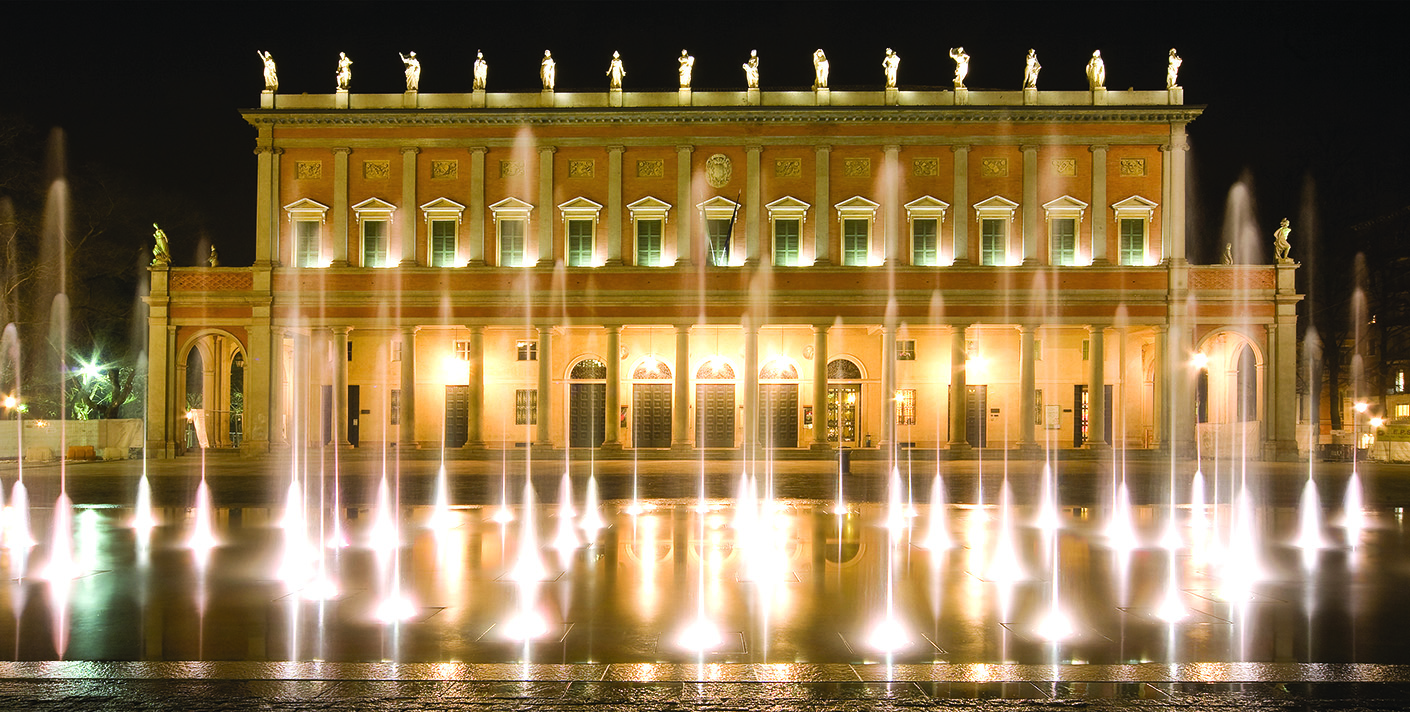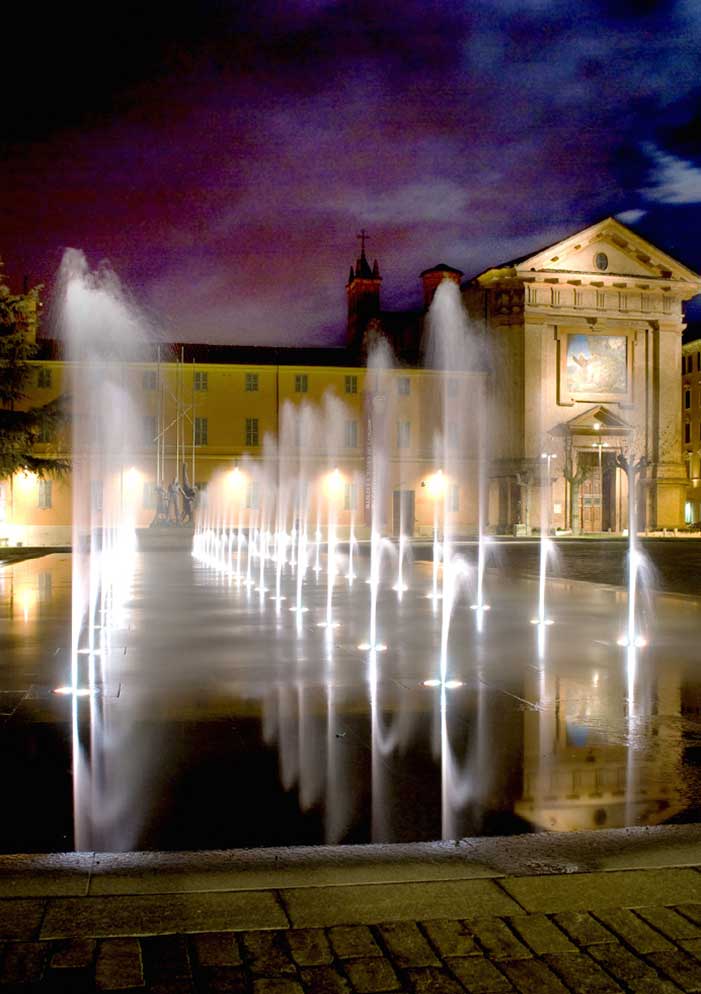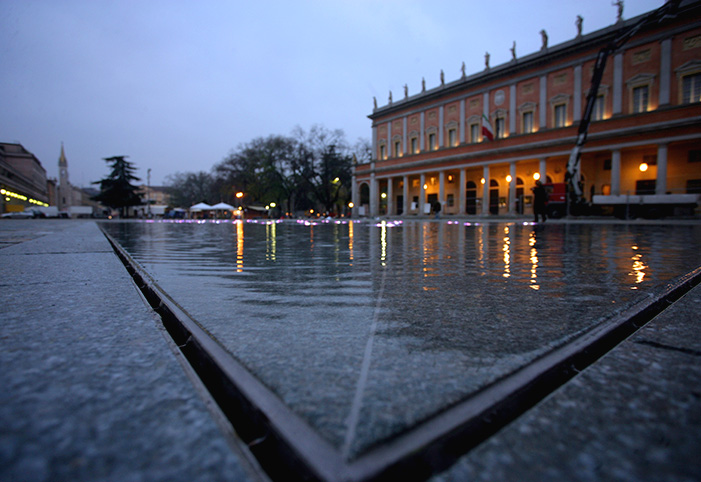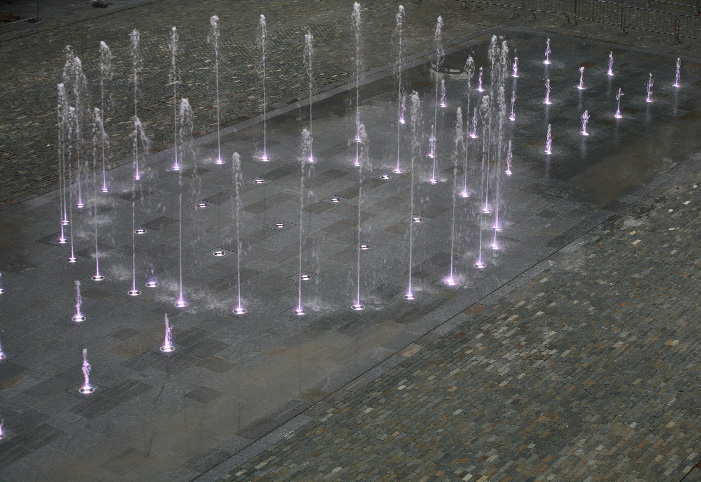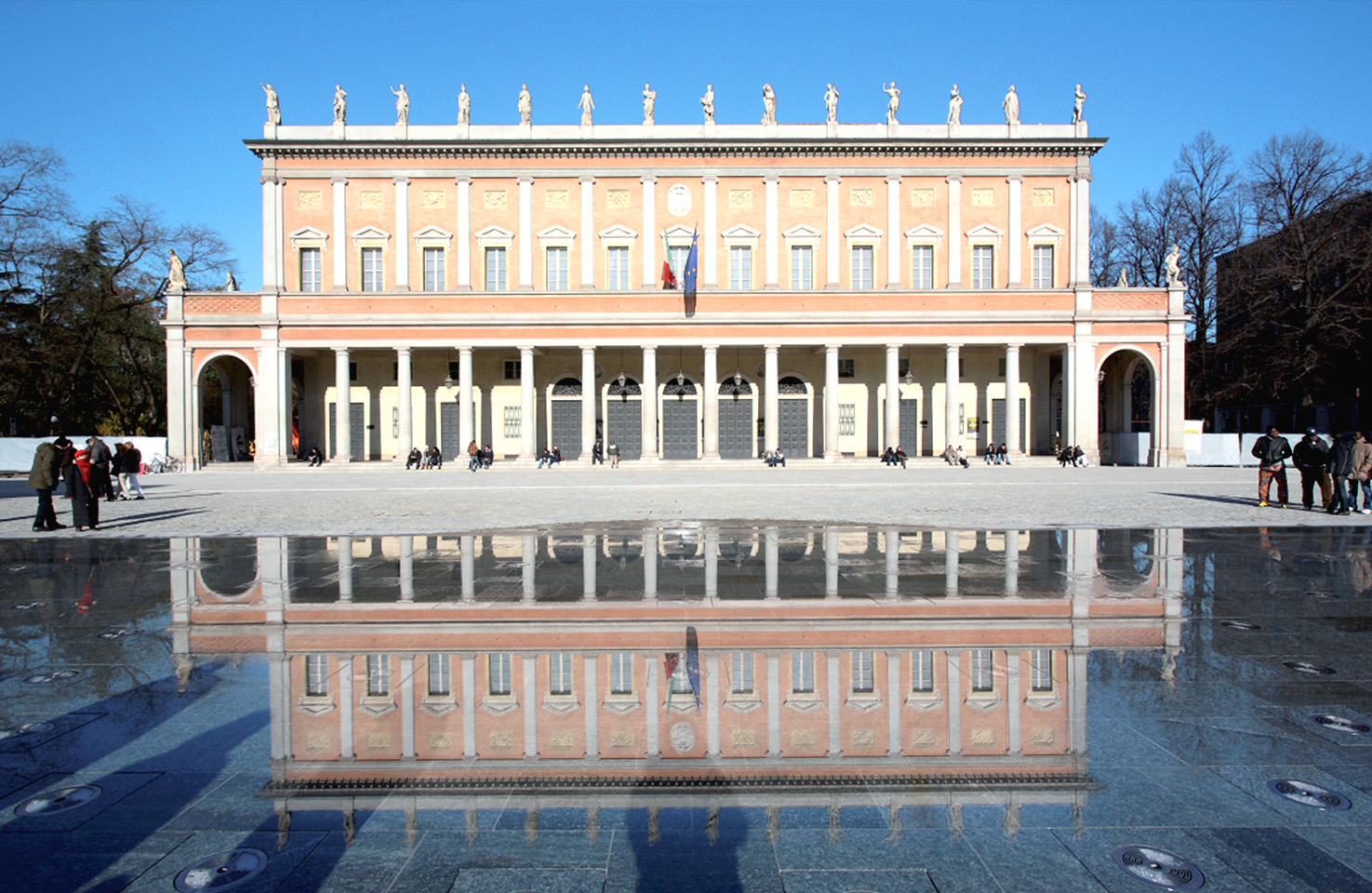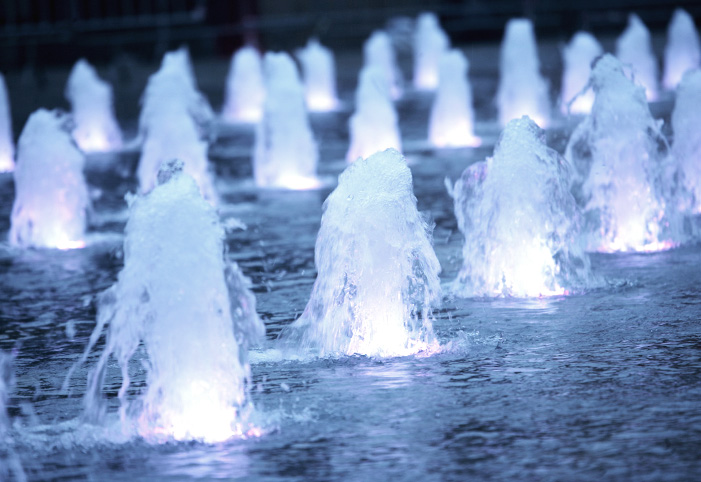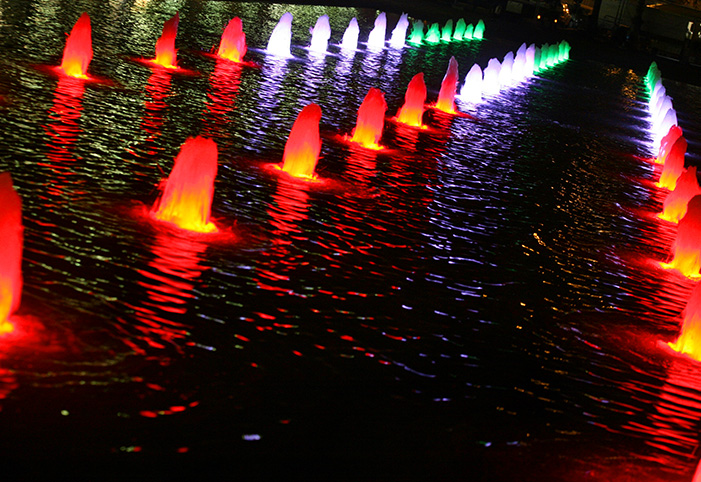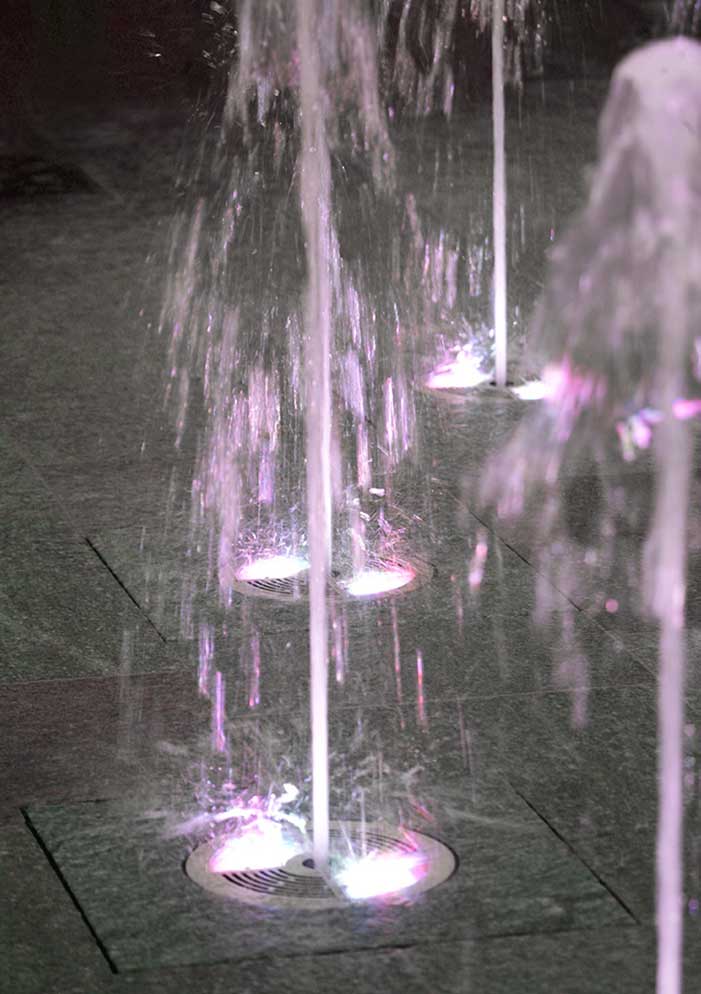 interested in visiting the location?