AL SHAHEED PARK – PHASE I
Kuwait City, Kuwait / 2012
The Constitution Garden was created in 2012 by the Amir Sheikh Sabah Al-Ahmad Al-Jaber Al-Sabah to celebrate the 50th anniversary of the Constitution of Kuwait. Al Amiri Diwan, the government agency, decided to build a park in Kuwait City to host the monument 'The Constitution', consisting of two large brass and titanium doors standing ajar which represent the path towards democracy of the State of Kuwait.
The garden was designed as a reflection of paradise according to the Islamic tradition: an organized and prosperous landscape where water and vegetation abound. The area called 'The New Age', in particular, was set-up with many hi-tech water features designed both to amaze and to provide relief from the heat.
"
The Fountain, at the center of the park has large water jets invoking the image of the oasis, around a water sprinkler system, gives the place a greater thermal comfort allowing the rest in the shade of the park during the hottest periods.

In the 'New Age' the garden is made up of 183 olive trees and palm trees to represent the individual articles of the Constitution, while dozens of shrub species representing different ethnic groups and people of Kuwait.

[from archilovers.com]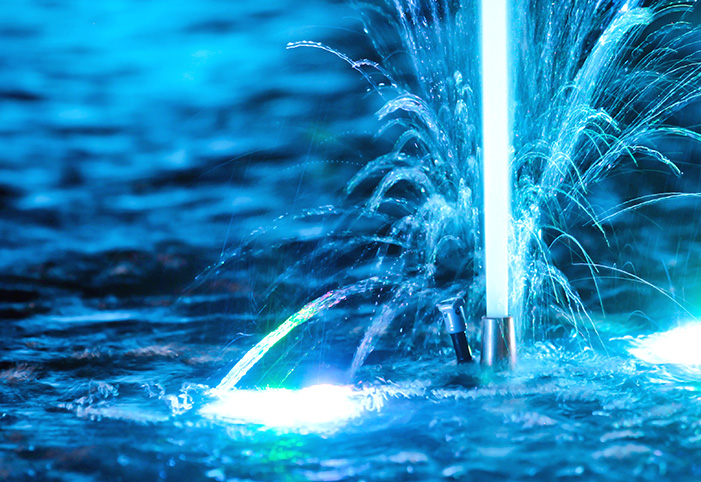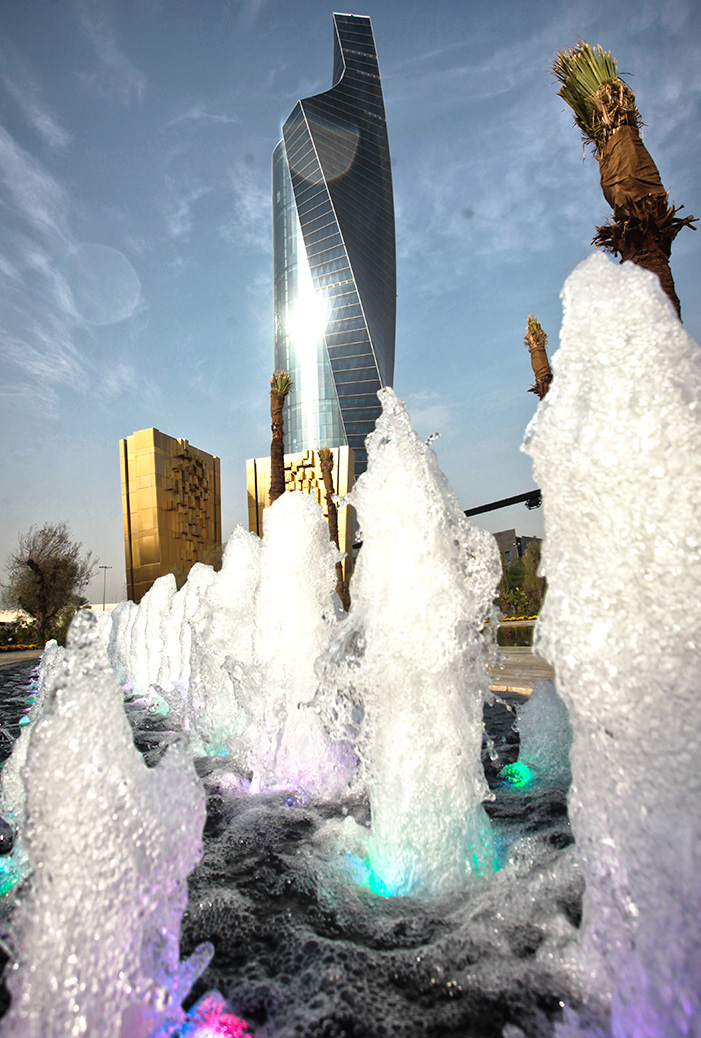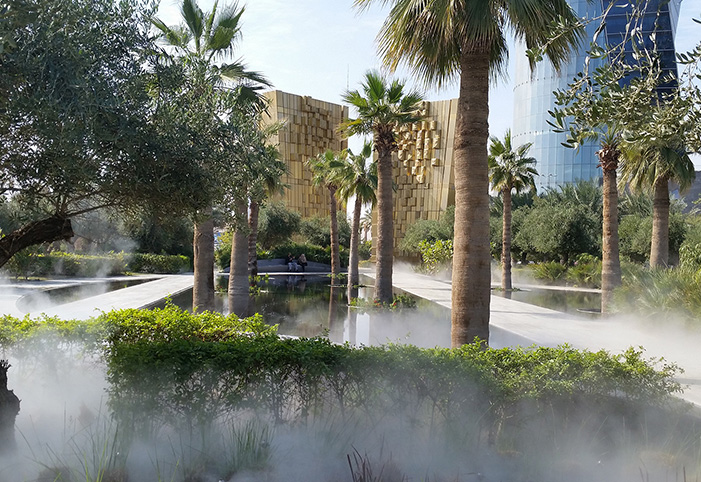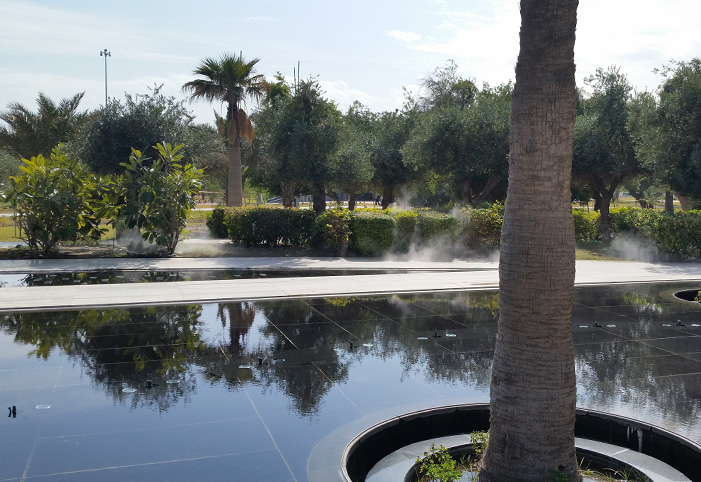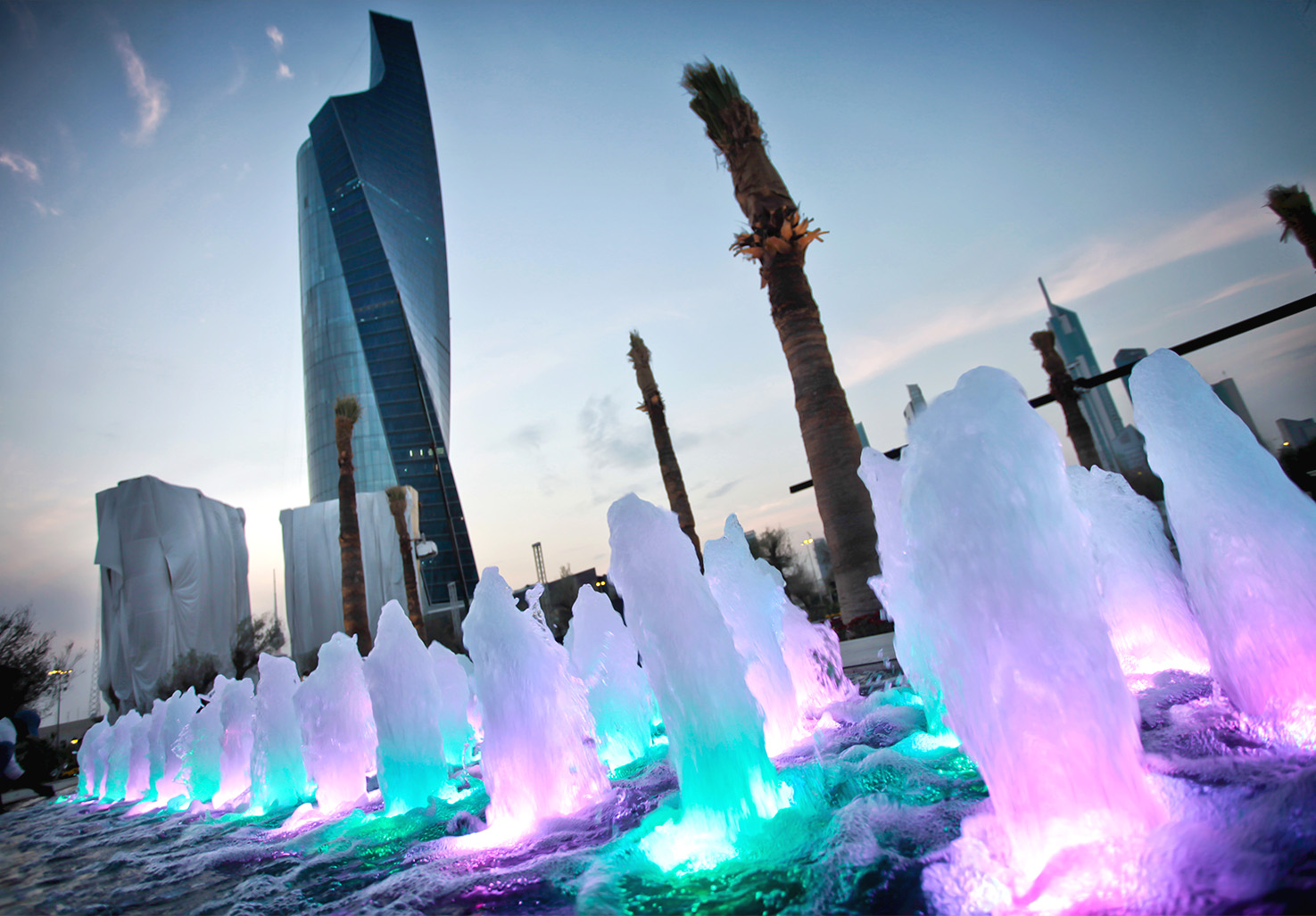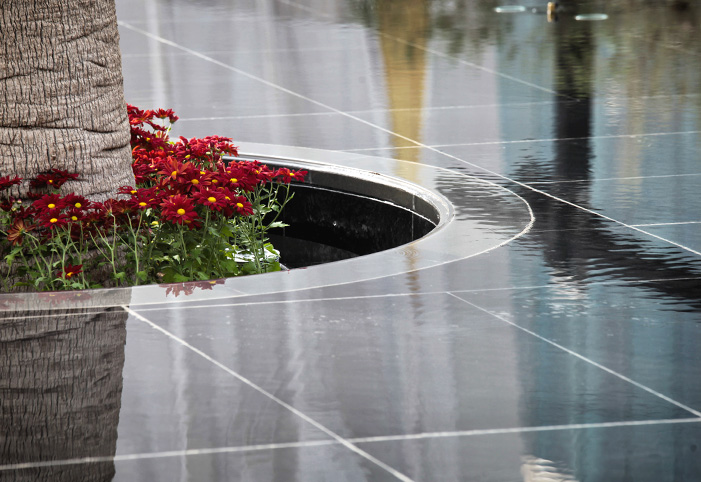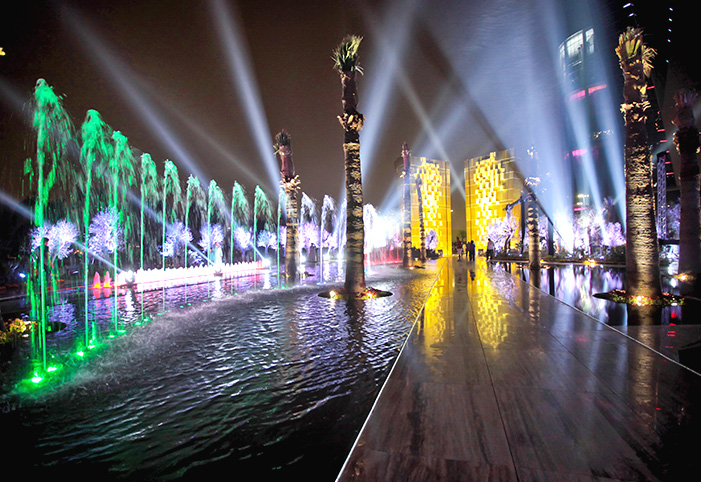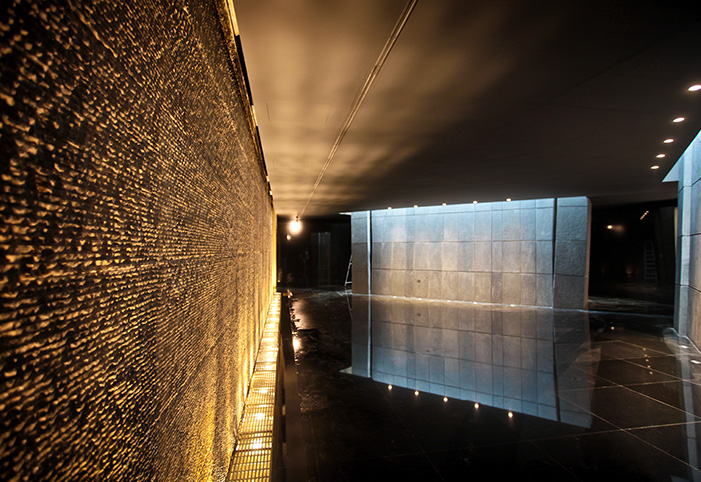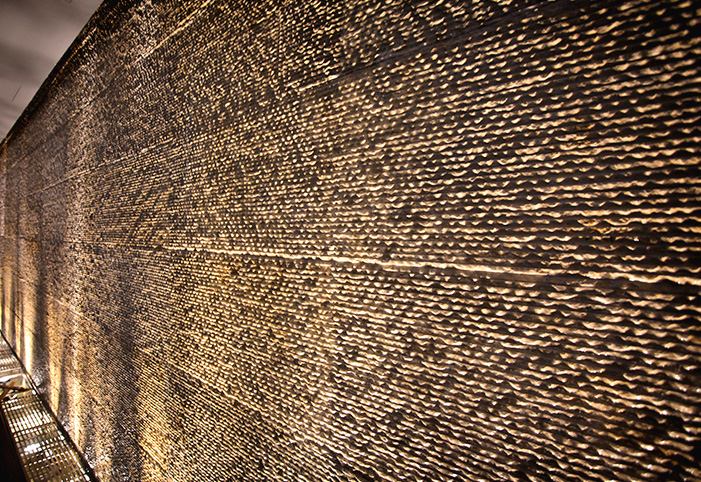 interested in visiting the location?