CAMPARI HEADQUARTERS
Milan, Italy / 2009
The redevelopment of Campari Headquarters in Sesto San Giovanni, the city that has hosted the industry plants for more than a century, took place through the construction of two new main buildings hinged together; these two volumes embrace the old factory, now designated as a Company Museum. Signed by the architects Mario Botta and Giancarlo Marzorati, the architectural project of the Campari Headquarters, ended in 2009, stems from the will to recover the area enhancing its load of memory, skills and knowledge.
This led to an imposing, organic building crowned by a water basin that adds lightness and movement to the finely selected materials and colours.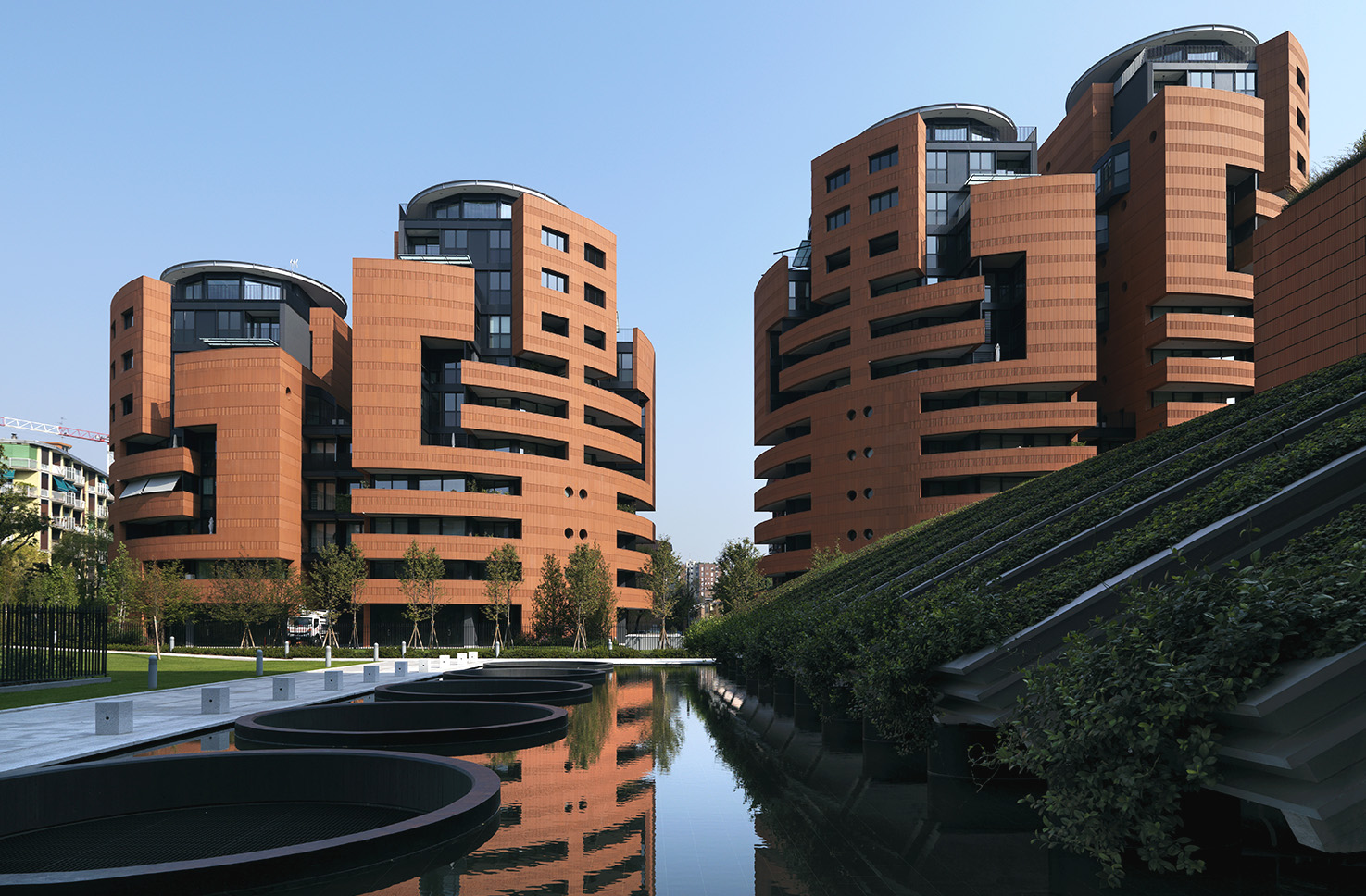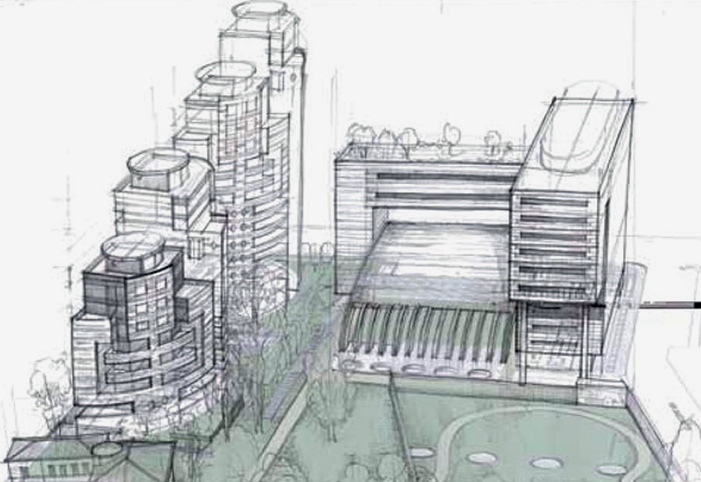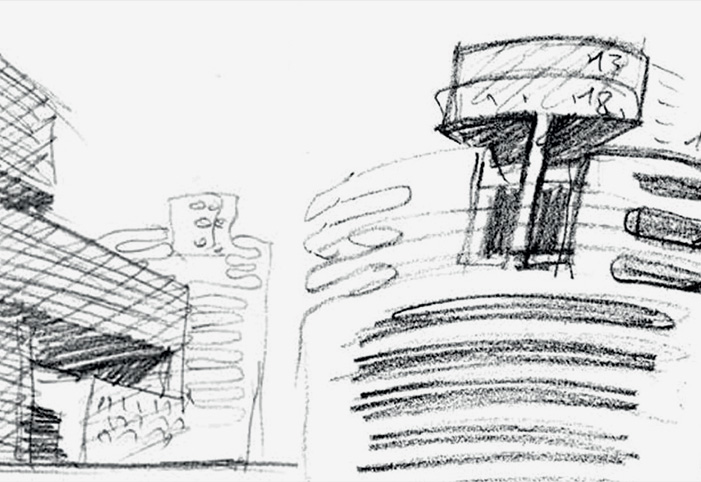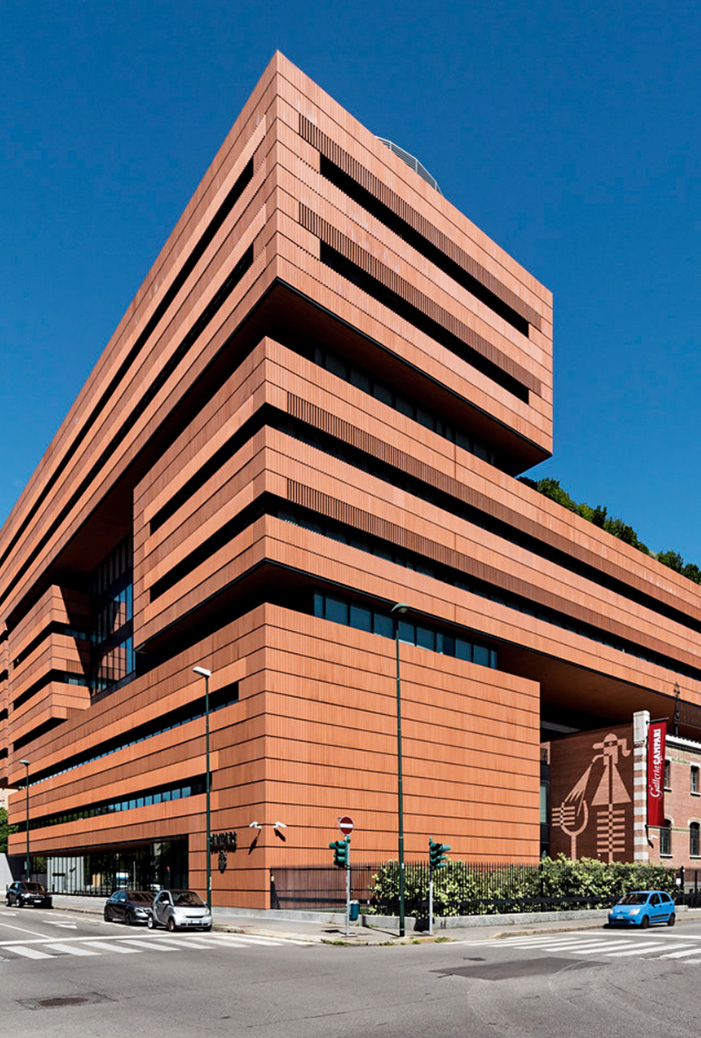 "
The history of Campari starts from a small place in Novara, il Caffè dell'Amicizia (the Friendship Café), acquired by Gaspare Campari in 1860. After moving to Milan in 1867, the Campari Café opens on the Galleria Vittorio Emanuele, meeting point of the greatest artists of the time. After the death of Gaspare, his son Davide continues to give new impulse to the family business. The company's first factory is established in Milan in 1892, and then a second one, in 1904, in the nearby Sesto San Giovanni.

The project stems from the desire to recover the area and the historic building with its cargo of memory, of knowledge, skills and intelligence production, and to keep the multinational directors brain in Sesto relocating offices from Milan in the historical site which it will also house the Museum of Enterprise and a large lobby for exhibitions and cultural events. The new Campari headquarters is divided into two main buildings hinged together. One is spread over nine floors above ground and two underground floors, whilst the other has the shape of a bridge and has only two floors above ground, the fourth and fifth, as well as two underground. These two volumes embrace the office building of the old factory, now assigned as museum of the Company. A little evidence of industrial heritage, which shows on the closed sides two mosaics evocating the iconic advertising images designed by Depero for Campari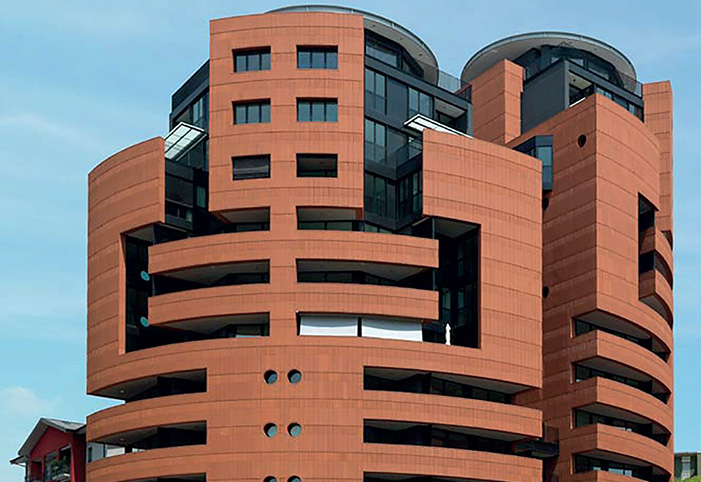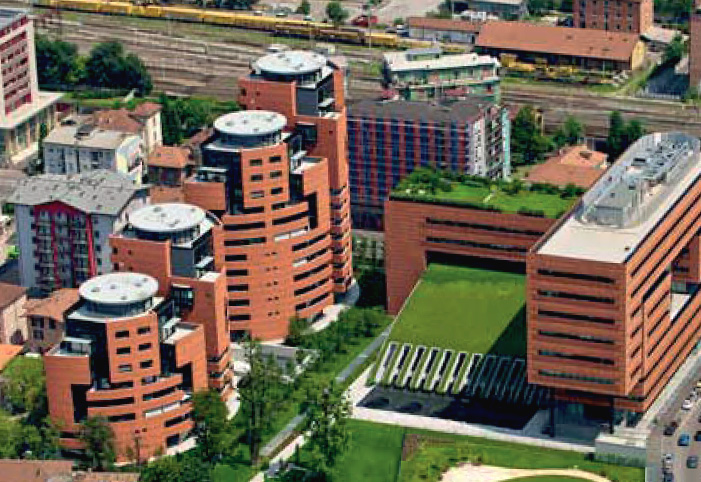 The new lobby is characterized as a large covered plaza that faces to the park. The residences are divided into four towers shaped like a quarter of a circle, of different heights, covered with red bricks, the highest of which is located on the corner of Via Gramsci and Via Campari. These towers contain about 100 apartments in addition to commercial activities on the ground floor and they are equipped with the latest technology to meet the needs of environmental sustainability and energy saving. The red bricks, was a note chromatic widespread in the city of Sesto and the recovery of this peculiar morphological character allows interaction between architecture and place, its history and its traditions.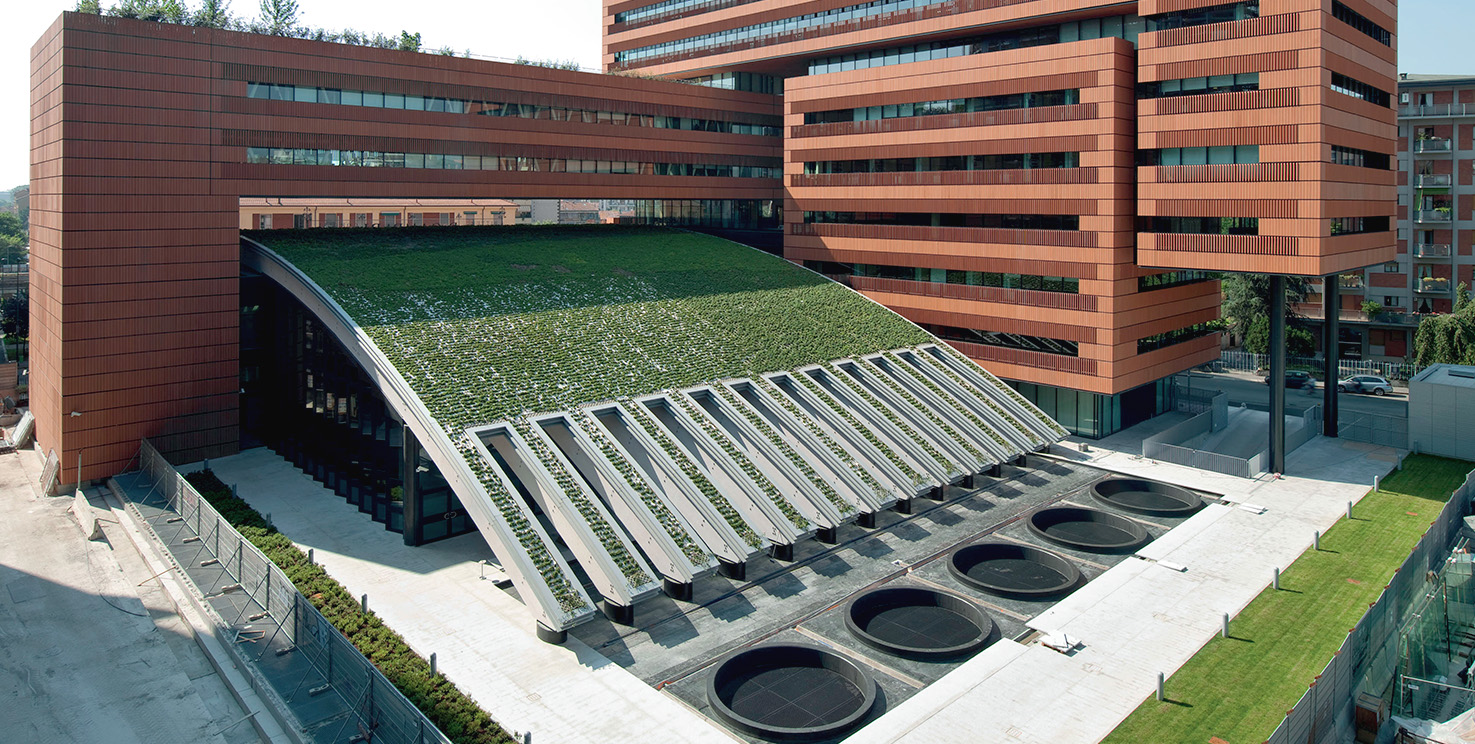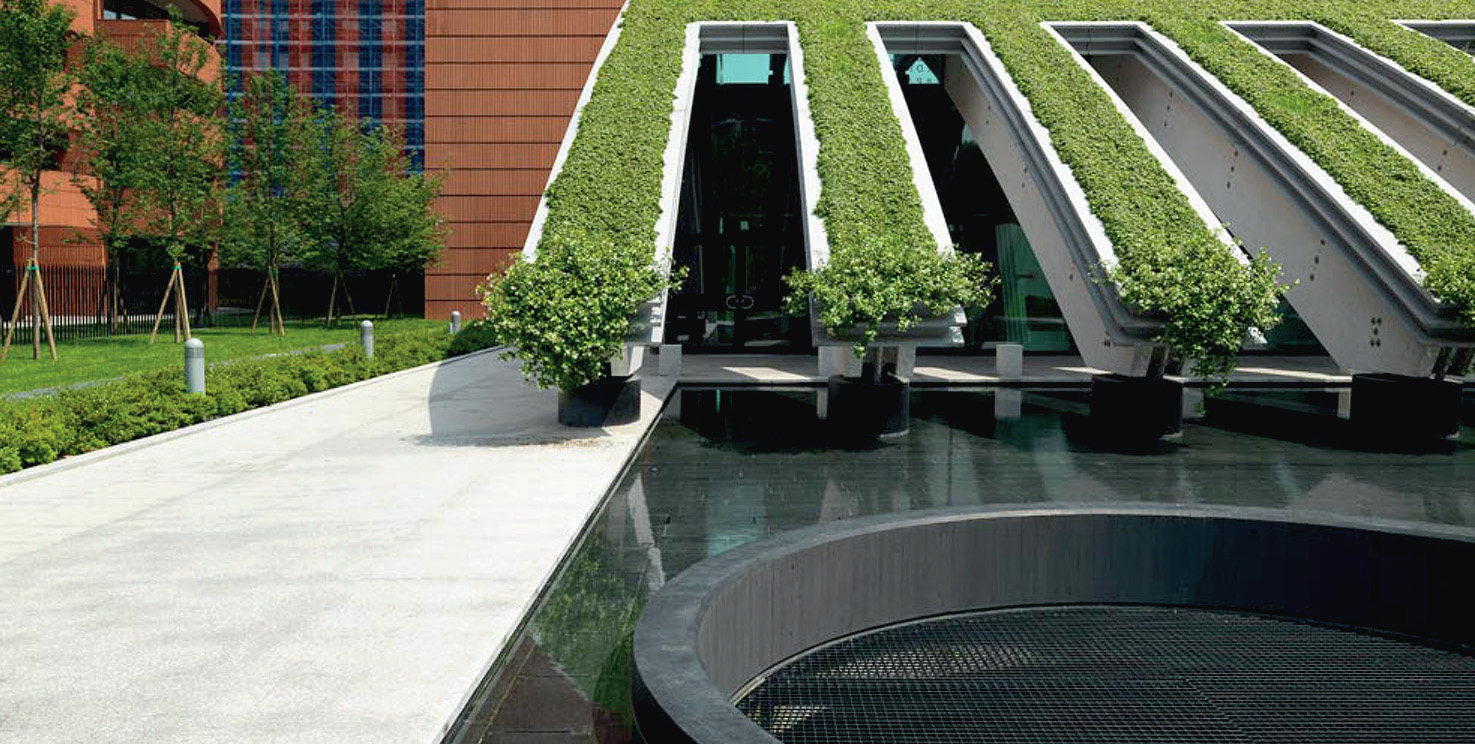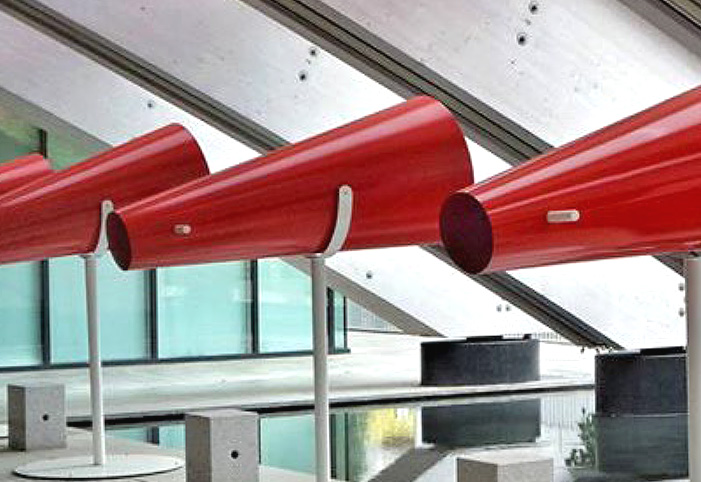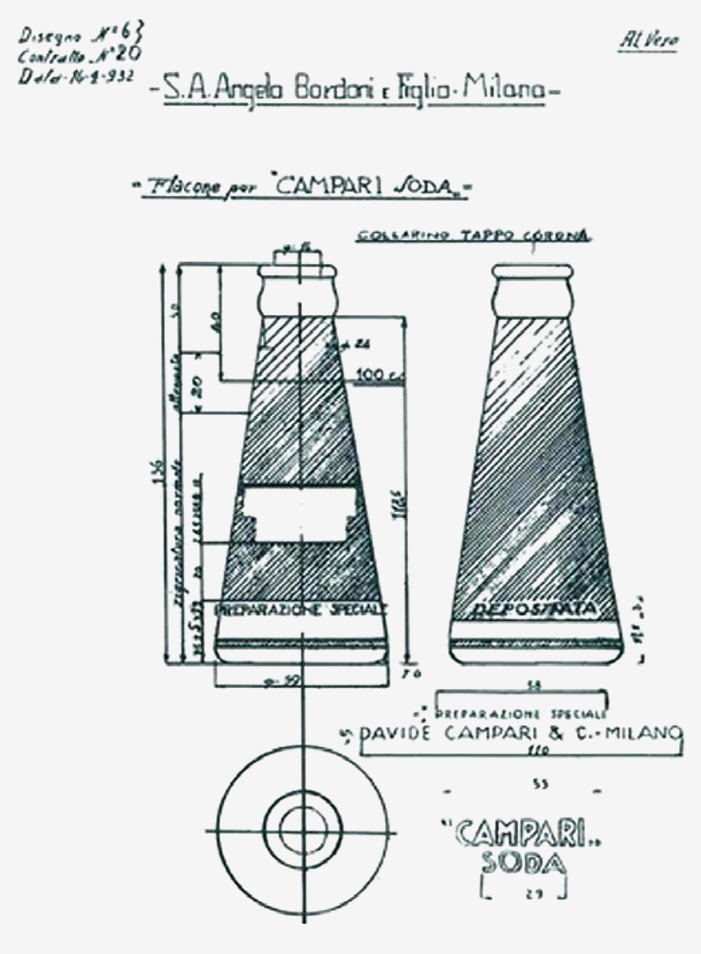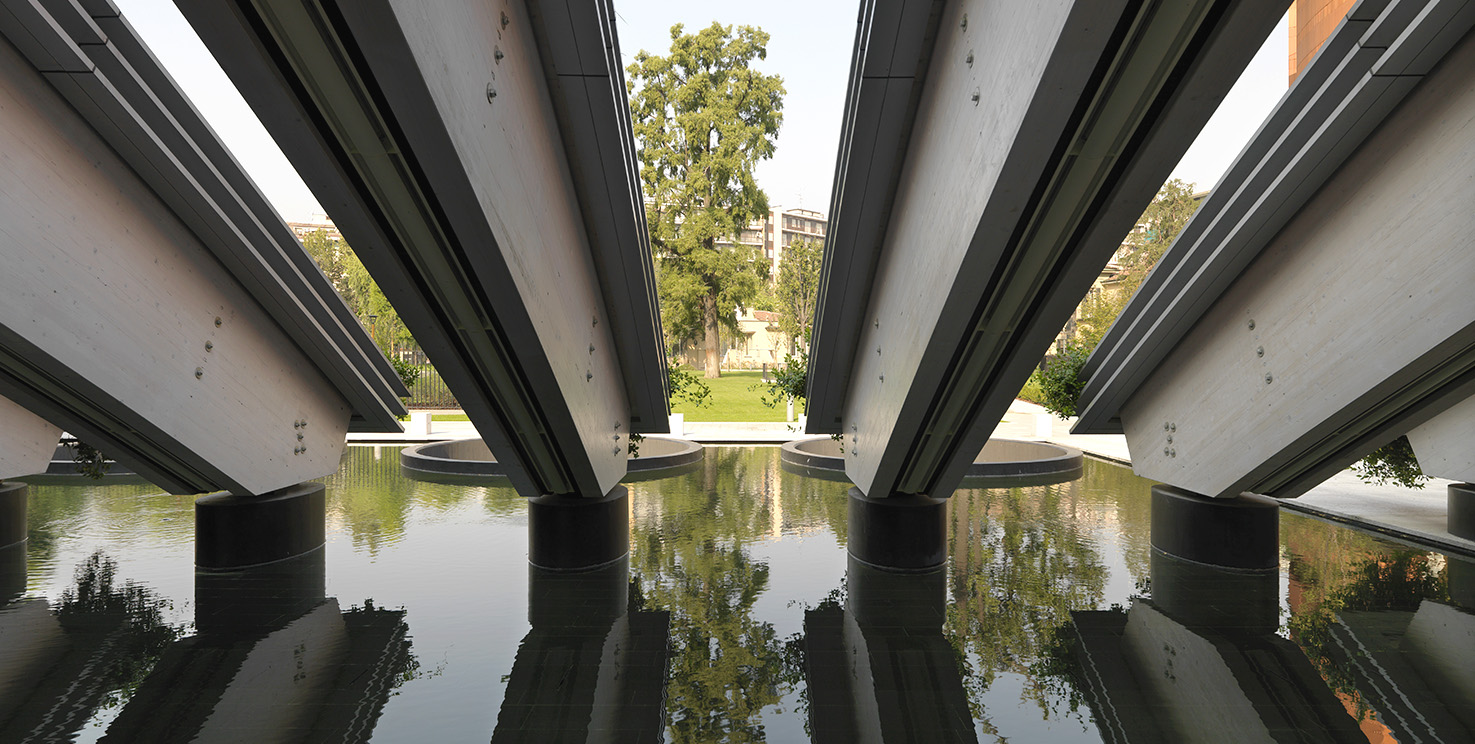 interested in visiting the location?