NH HOTEL
Rho – Milan, Italy / 2009
The project of the two towers of the NH Hotel in Milan is part of the so-called 'architecture park' in Fieramilano, which includes the Massimiliano Fuksas's exhibition area, Mario Bellini's multi-storey car park, Andreas Kipar's public green area and the new directional centre Fieramilano designed by the 5 + 1AA studio Alfonso Femia Gianluca Peluffo with Jean Baptiste Pietri. The two towers are 72 and 65 meters high and are inclined by 5 degrees, with the highest end pointing towards Fieramilano and the lowest one towards Milan.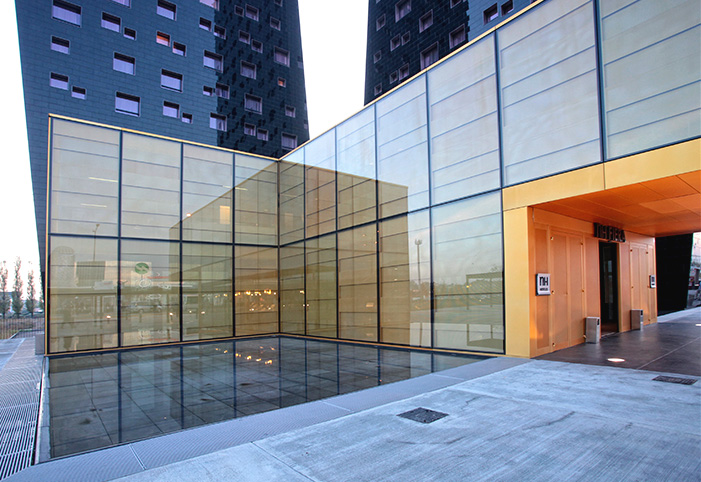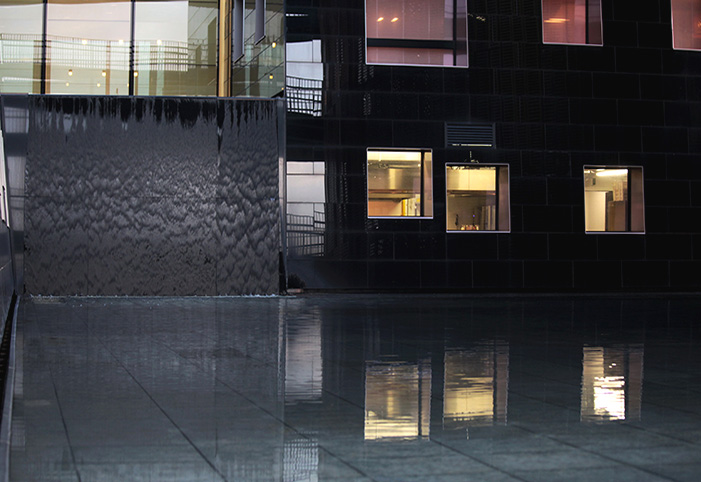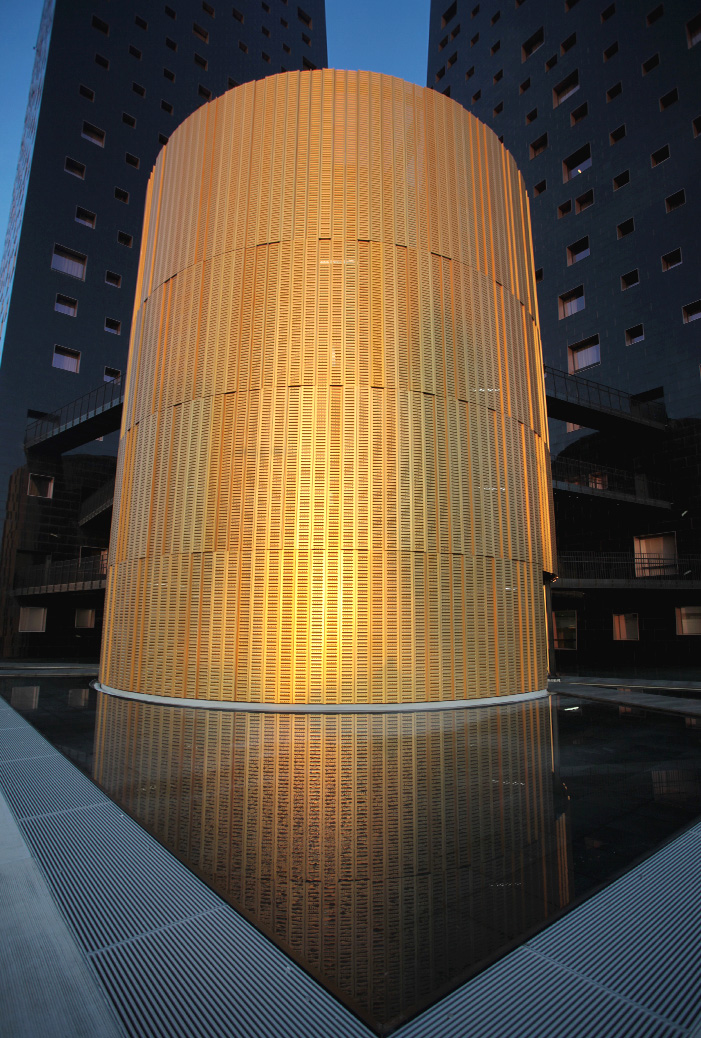 The shiny black façades covered with 20,000 ventilated stoneware plates, the over 1,000 windows with irregular layouts and the semi-transparent glass and metal shelter are some of the most notable peculiarities of this iconic architecture signed by Dominique Perrault Architecture.
On the top of each of the two buildings there is the 'mirador', a large space dedicated to relaxation and refreshment, whereas at the base of the two towers stand five large ponds and two intriguing water walls immersed in gold.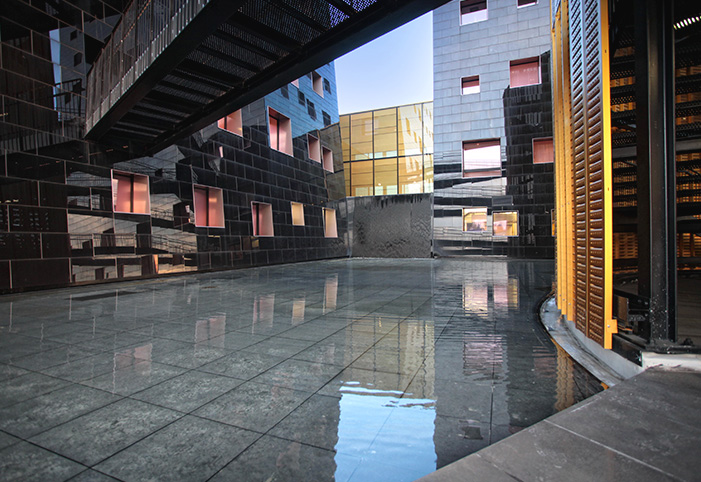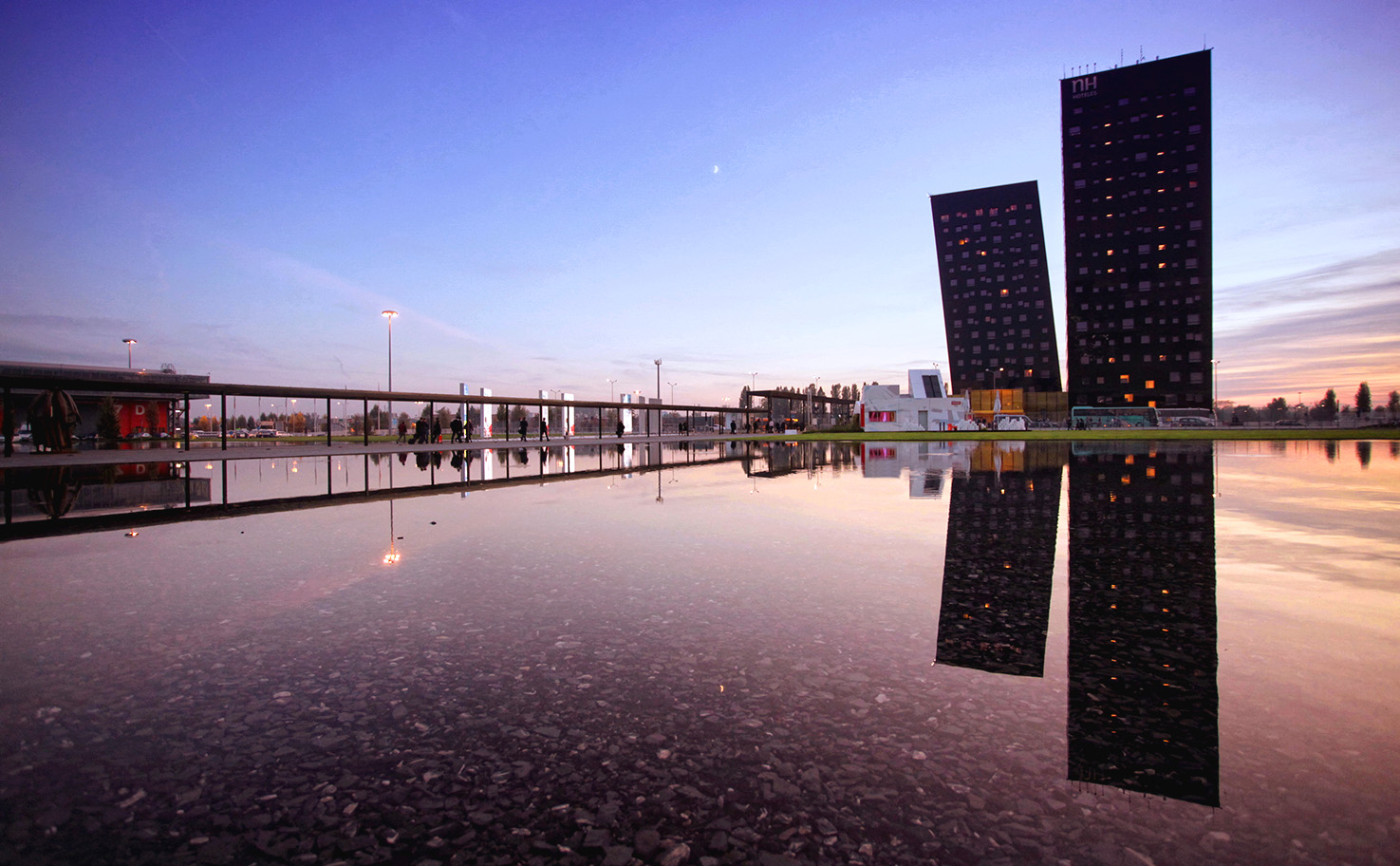 interested in visiting the location?