AQUA: LEONARDO'S VISION

Fuori Salone 2019 – Milan, Italy / 2019
Set up on 6-14 April 2019 inside Conca dell'Incoronata, the installation 'AQUA. Leonardo da Vinci's Water Vision' is a tribute to the great Renaissance genius coming from the 58th edition of the Salone del Mobile.Milano (Milan Furniture Fair). The amazing, site-specific experience provided by AQUA was developed by watercube and watercube design in partnership with Balich Worldwide Shows to illustrate how Leonardo worked with water.
In fact water played a central role for Leonardo, who explored it as an artist, an architect, a scientist and an engineer.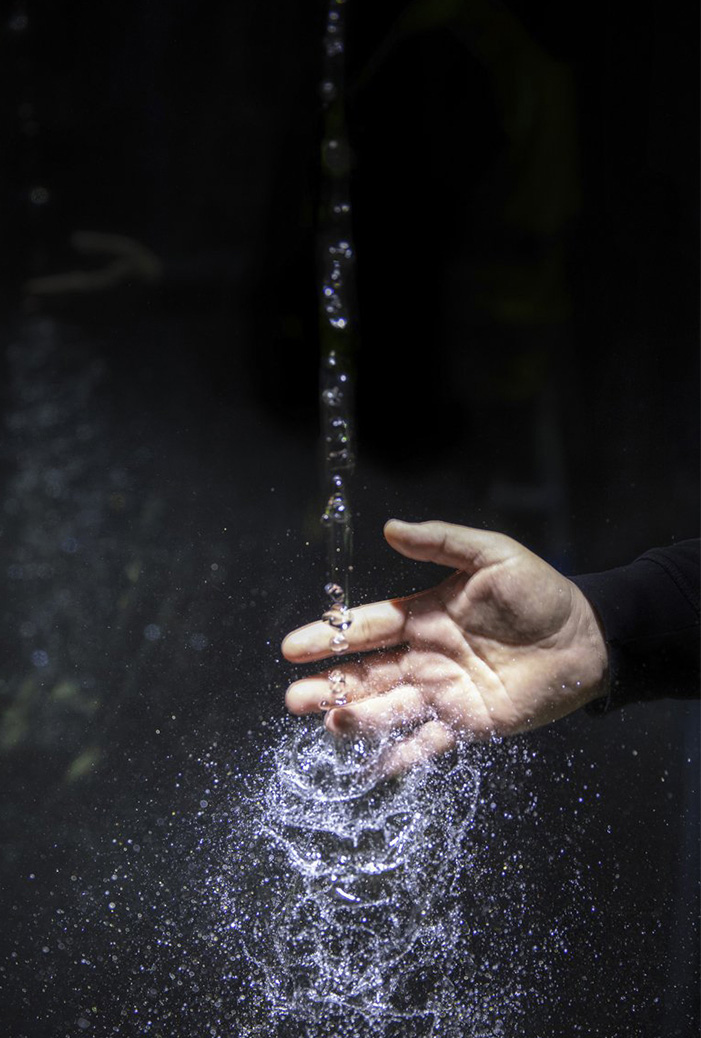 The installation was held both outdoor and indoor. Whereas out of the Conca a great expanse of water featuring a LED screen showed Milan's future, below the structure and inside the canal visitors had their chance to experience the magical effects of levitating water.
Realised through a wise use of cutting-edge technologies, levitating water is an optical illusion that uses strobe lights to modify the jets of water slowing them down in single, very slow drops suspended in time and space, reflected and multiplied in the mirrors.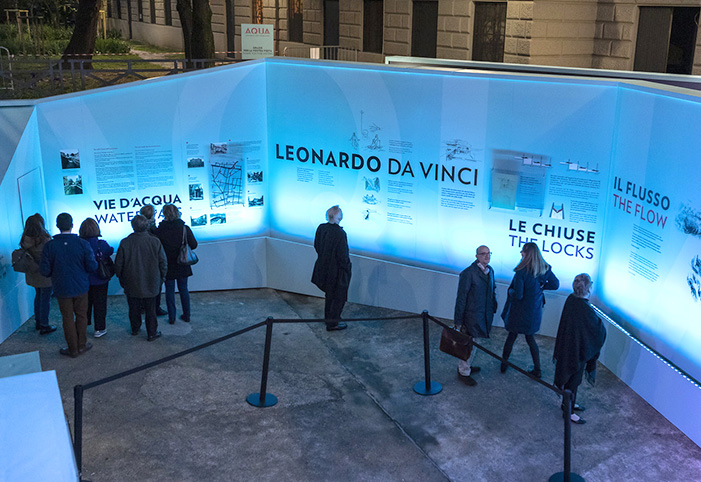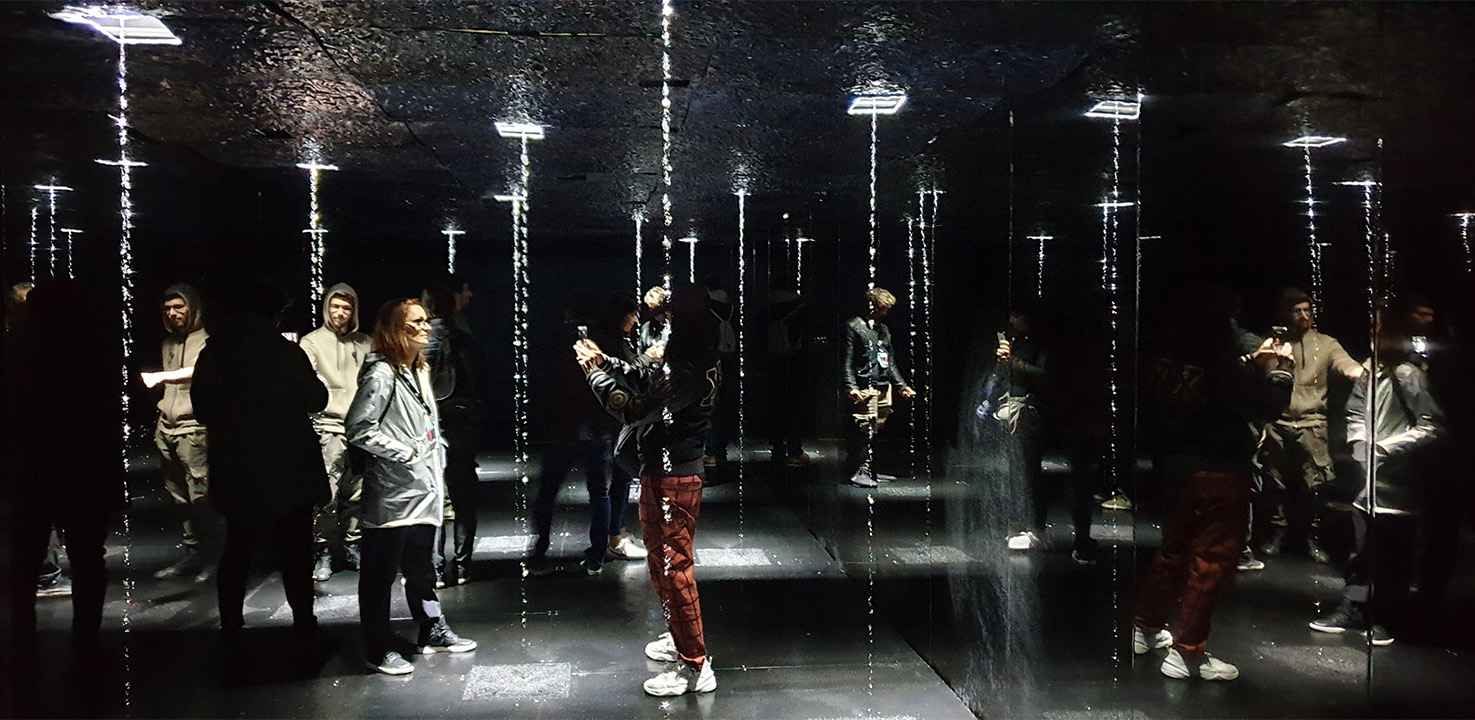 interested in visiting the location?