PIAZZA GAE AULENTI
Milan, Italy / 2015
Piazza Gae Aulenti in Milan is both a beautifully crafted space and an highly functional piece of urban infrastructure. The square is named after the renowned Italian architect Gae Aulenti and, despite the distinctly contemporary style, it perfectly fits into the Italian tradition of open piazzas with a few vertical elements.
The project of the square combines flexibility, sustainability and technology, especially as regards the water features. Inspired by the flooded-at-night Piazza San Marco in Venice, a dramatic 60 metres long water skin covers the centre of Piazza Gae Aulenti animating the surrounding buildings with ever changing reflections and offering a place to play and refresh oneself during the hot summer months. But the reflecting pool can also entertain with its interactive jets and colour-changing LED lights, or be drained to house large events such as concerts or festivals.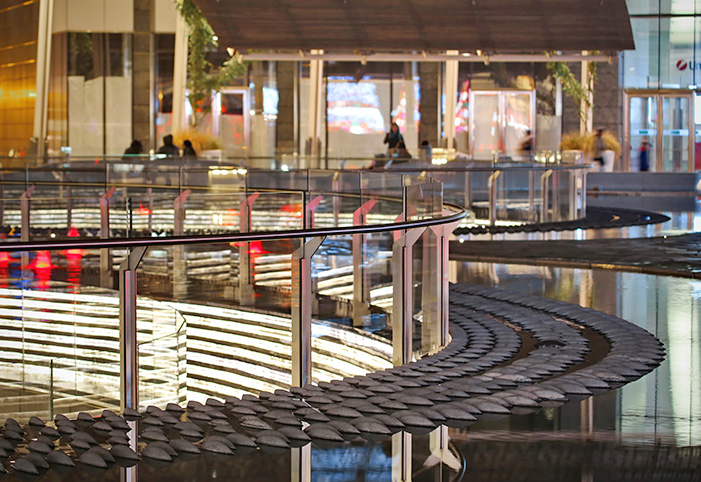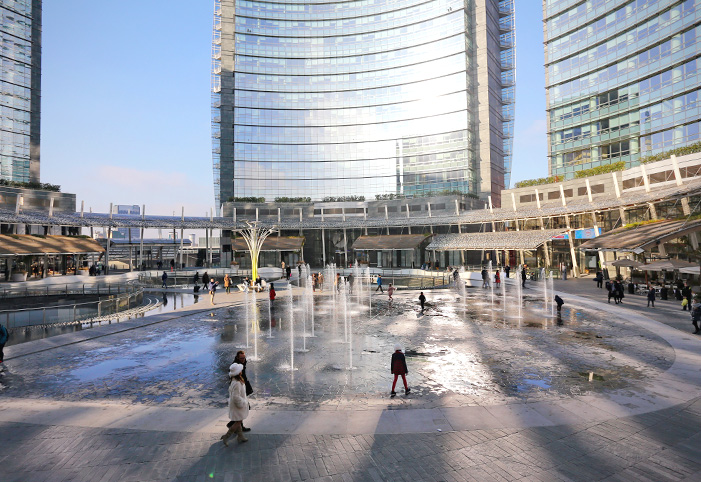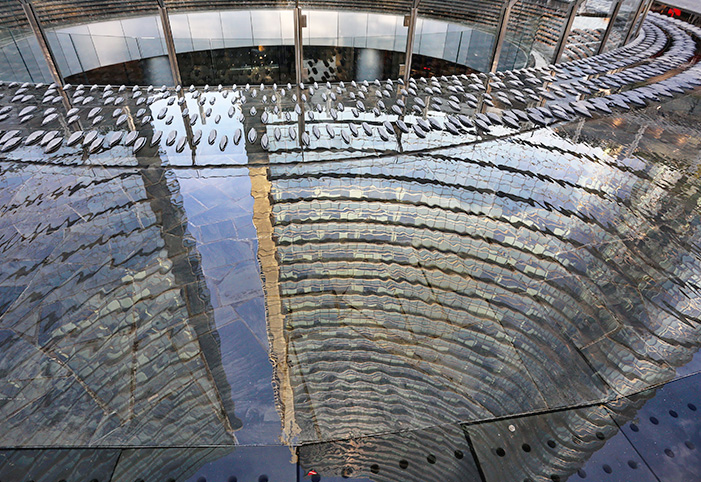 "
From the lowest parking level, visitors are welcomed by dramatic views up through the holes to the towering spire of the Unicredit office building, the tallest high-rise in Italy. At plaza level the holes become a point of intrigue. Through the careful placement of the pathways crossing the space, the sight lines only permit people to see the retail spaces directly below the plaza and not the parking. The water surrounding them appears to cascade out of sight down into these openings. For those who venture onto the water skin, sculpted deterrent paving keeps the adventurous away from the guardrail-protected edge.

The sustainability strategy also extends to paving selection. Locally sourced granite is used throughout the project, quarried from the Alps, which are clearly visible from the site. Within the water feature, irregular flagstones are used, contrasted with rectilinear pavers encircling the space, and radiating outward to interconnect with the surrounding context.
[from aecom.com]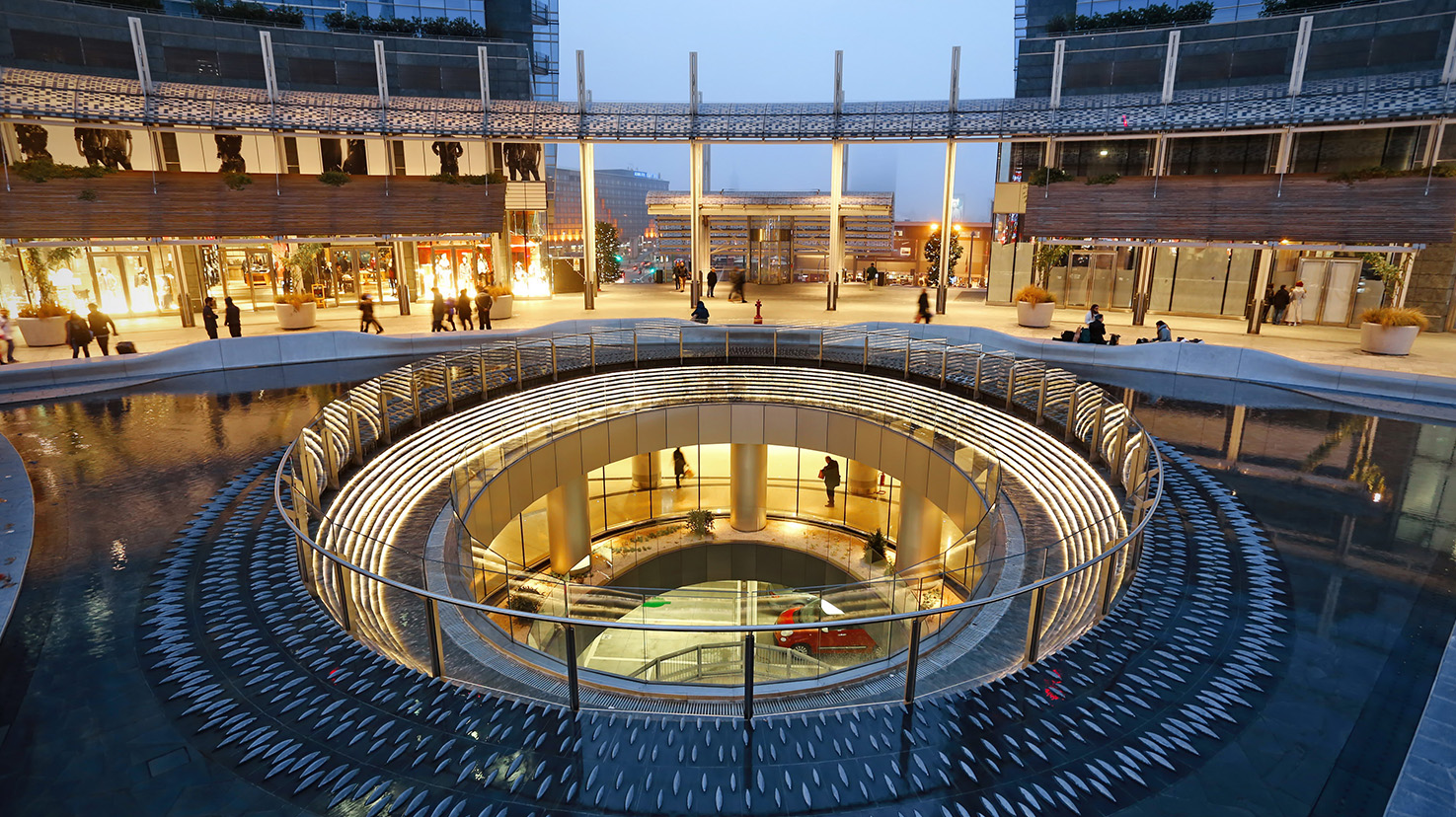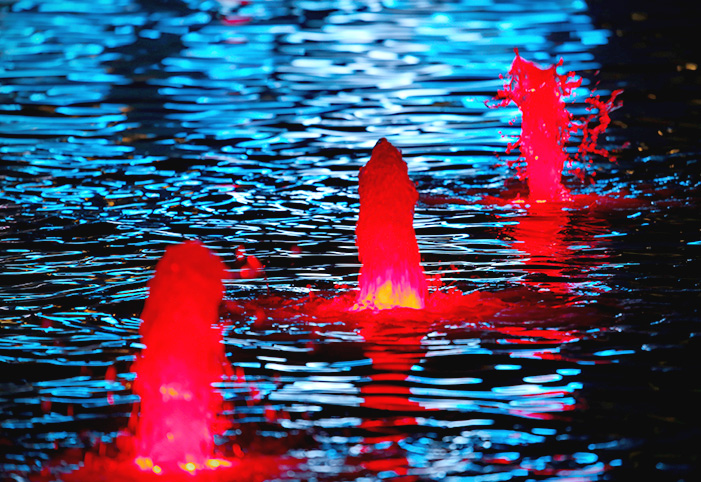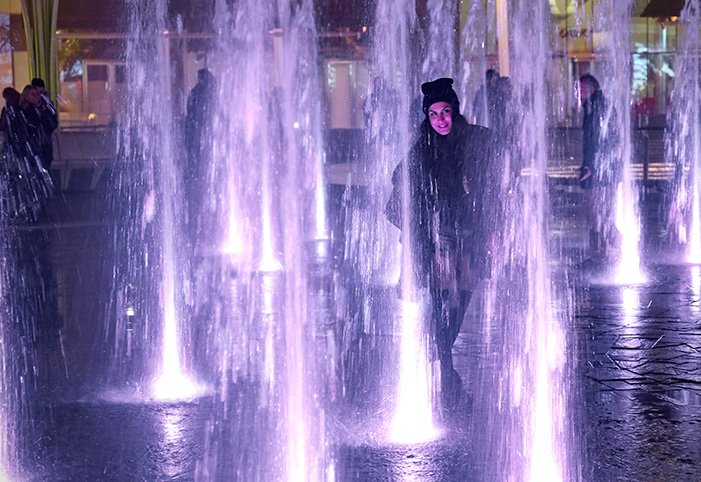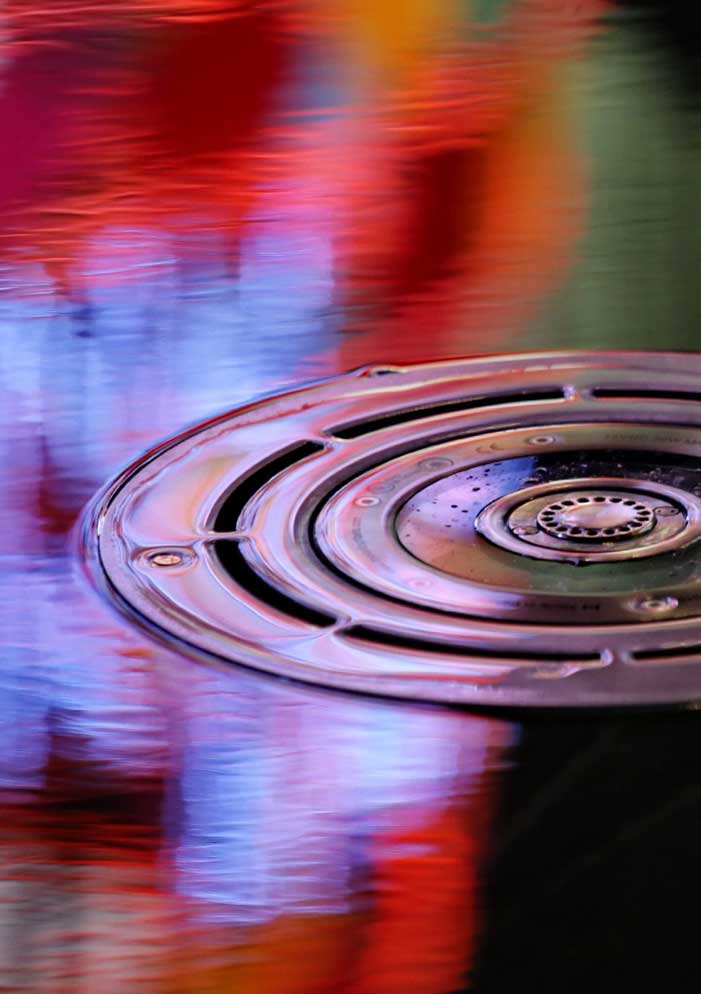 interested in visiting the location?