September 1st, 2020
DESIGN & SUSTAINABILITY: THE CHALLENGE
understanding water / water as a remedy
From the standpoint of design, water is often used to entertain and excite people and nevertheless, on a greater scale, it is something that should be preserved.
The awareness that water represents an asset, together with the growing sensitivity in public opinion towards climate-related topics, points out how sustainable projects – and the role played by water within them – are more than ever relevant and important.

How to balance these two apparently contraposing needs?

↑ Bellagio – public domain photo
How to balance these two apparently contraposing needs?
Contrary to popular belief, the matter does not require us to exclude either one of them.
Incorporating a water trick in any project in a way that enables us to safeguard its sustainability is absolutely possible. And that is not the end of it: as long as one is equipped with the right information and an adequate approach to planning, the integration of a water trick into a design project is capable of improving the environment we live in and fostering its wholesomeness.
→ The waterfeature outside the Museum of the Ara Pacis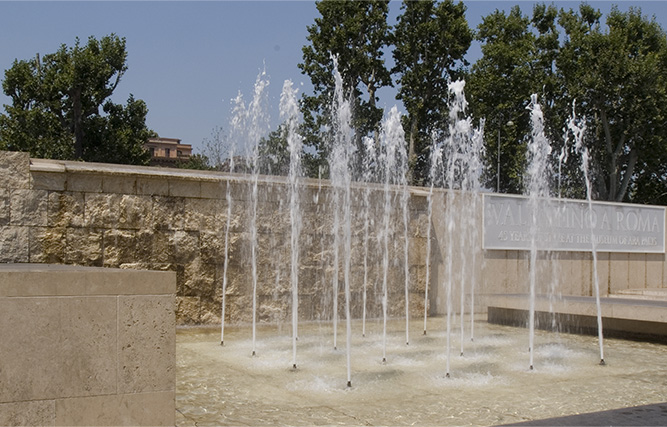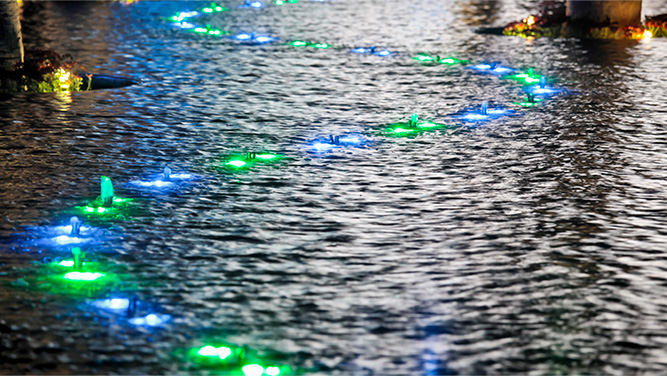 In this sense, here are some of the main subject matters that need to be taken into account: water conservation and recycling through non-polluting, non-chemical alternative treatments; energy saving connected to rational choices in control systems, LED illumination and air-to-water hybrid systems; the usage of recyclable, low-polluting materials; the chance of accomplishing remarkable environmental benefits, as well as microclimate comfort, through air purifiers and ionizers.
← A LED illuminated reflecting pool at Al Shaheed Park – Phase I
→ read also biomimetics & water features